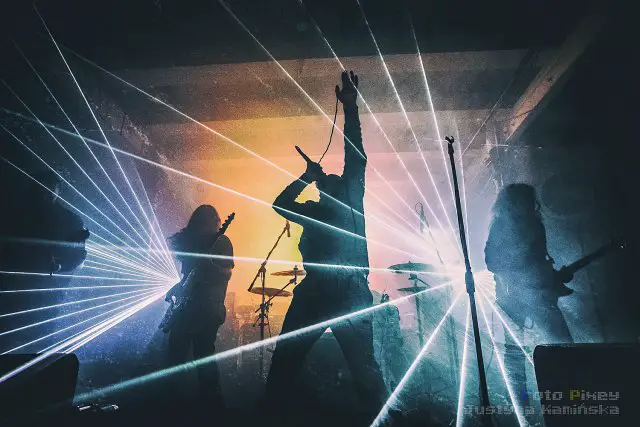 The third full-length record from polish outfit MOANNA is a substantial switch towards post-black stylistics. Lyrically album depicts the demise of human relations in a world of virtualized contacts and artificial hyperspace lives, detached from reality itself. New album will be released on March 31st via Deformeathing Production. For the preview of the album, band released a single called "Lie". Make sure to check it out below!
Upcoming material was recorded during 2019-2021, recording sessions took place in Wieloślad and Heaven's Sound studios, mixed and mastered by Haldor Grunberg (THAW, Behemoth, Azarath, Doeplord).
Physical release in 10p-panel digipack with artwork conducted by Dogma Noir.
"Embers" Tracklisting:
1.Nothing 
2.Lie 
3.Triad 
4.Inflexion 
5.Expire 
6.Embers 
Based in Southern Poland, the five-piece have already managed to self-release a full-length debut, titled "Descent" (2014) sophomore LP "Passage" (2016, Arachnophobia Rec) and two EPs.
Throughout over a decade of existence, the band toured a serious roll of places in their native country as supporting act including The Ocean, Blindead, Nachtmystium, tour with Blaze of Perdition and Mord'A'Stigmata.