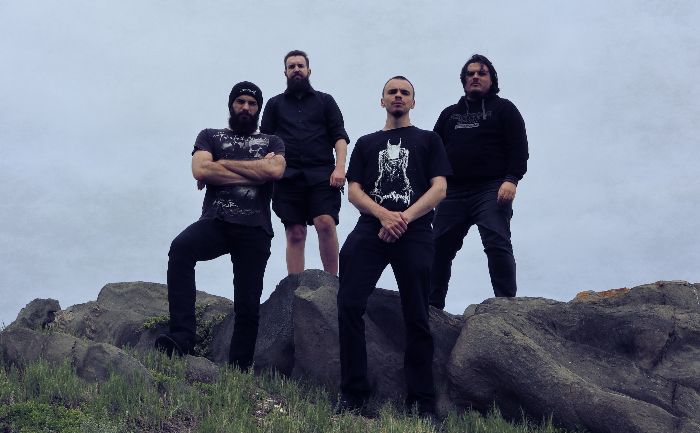 South African death metallers Monolith ZA are preparing to release their first full-length album, "The Lord Conspirator," on April 28th, 2020 via MMD Records.  Hailing from the coastal city Port Elizabeth, Monolith ZA offers a follow-up to their successful EPs "Memory Palace" (2016) and "Legacy of the Opium Eater" (2015).
Monolith ZA were founded in 2015.  After a successful run of shows with local Port Elizabeth bands and playing in support of Cape Town favorites The Fallen Prophets,  Imperial Destruction, and DevilSpeak, Monolith ZA were invited to perform at the Hellington Open Air Festival in Wellington, South Africa. This concert featured the top-tier of the South African metal scene, and Monolith ZA were proud to be included.
The band was soon signed to MMD Records (Cape Town), to be included in their new cherry-picked stable of metal acts to be released on the MMD Black sub-label. MMD Records re-released the first two EPs, with "The Legacy of The Opium Eater" receiving new artwork as well as a remix and re-master.
Says Lyle Jensen of MMD, "'The Lord Conspirator' offers listeners arguably Monolith's best work as a unit to date, bringing in elements of brutal death metal, laced with just the right amount of clinical melody and progressive time changes. This album is dark, brooding, and intense."
Read our review here.