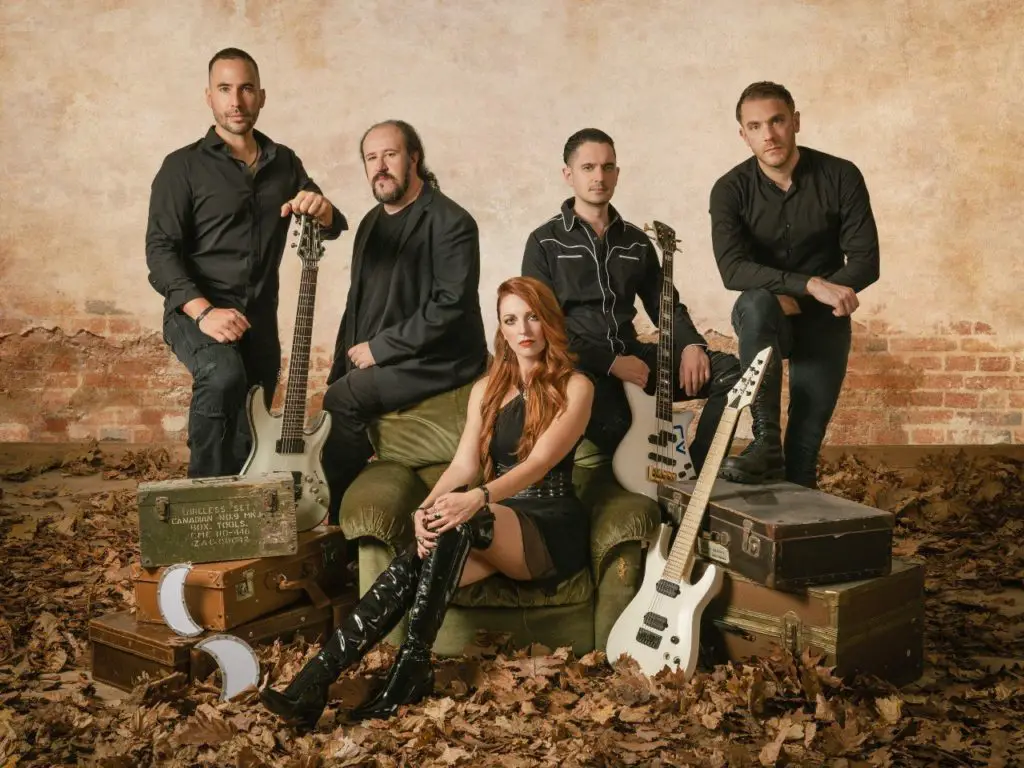 Today, MOONLIGHT HAZE are premiering a lyric video for new single "We'll Be Free" and it can be seen below. The single is taken from band's upcoming third studio album, Animus, out March 18th 2022 via Scarlet Records.
Band's singer Chiara Tricarico comments on new single: "'We'll Be Free'… the title itself says it all. We wrote this song during the second lockdown we had in Italy, around November 2020. We were just about to announce some shows but obviously they all ended up cancelled due to the pandemic situation. So we got the inspiration to write this song, in which we were basically daydreaming about all the cool stuff we should have been doing. But we never lost our hope and our will to bring our music worldwide! This is how the second single taken from Animus was born".
Recorded by MOONLIGHT HAZE and mixed & mastered by Simone Mularoni at the renowned Domination Studio, Animus boasts the stunning performance of vocalist Chiara Tricarico and is graced by the amazing artwork and pictures of Beatrice Demori.
Animus track listing:
01. The Nothing
02. It's Insane
03. Kintsugi
04. Animus
05. The Thief and the Moon
06. Midnight Haze
07. Tonight
08. Never Say Never
09. We'll Be Free
10. A Ritual of Fire
11. Horror & Thunder