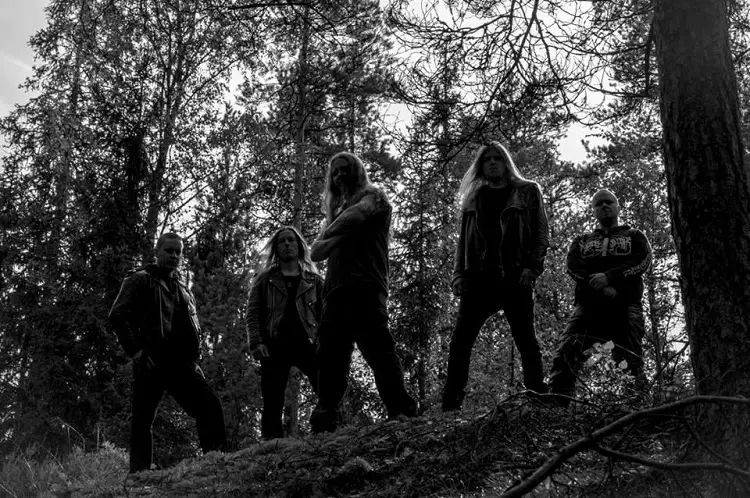 Just right in time for their upcoming tour at the end of this month, Finnish crusaders of heathen metal, MOONSORROW, will release a very special 7inch on October 28th! It contains the cover songs "Soulless" (Grave) and "Non Serviam" (Rotting Christ) and will be limited to only 500 copies worldwide!
The "Soulless/Non Serviam" 7inch is now available for pre-order in the following vinyl colors:
Black – limited to 300 copies, only available in Europe
Red – limited to 100 copies, only available at CMDistro Europe
White – limited to 100 copies, only available in North America
You can pre-order your copy here.
On the tour MOONSORROW will once more be accompanied by their fellow countrymen KORPIKLAANI. The two powerhouses of Finnish folk metal will this time be joined by Iceland's Skálmöld!
Here are the exact Tour Dates:
ROCK HARD, Kulturnews, Metal.de, Metalnews.de & Dragon Productions present:
FINNISH FOLK METAL MAFIA – Korpiklaani, Moonsorrow + special guest Skálmöld
29.10.16 – Club Meet Factory, Prague, CZ
30.10.16 – Szene, Wien, AT
31.10.16 – Explosiv, Graz, AT
01.11.16 – Zona Roveri, Bologna, IT
02.11.16 – Alcatraz, Milan, IT
03.11.16 – Hafen, Innsbruck, AT
04.11.16 – Les Docks, Lausanne, CH
05.11.16 – Kulturfabrik Kofmehl, Solothurn, CH
06.11.16 – Salzhaus, Winterthur, CH
07.11.16 – Colos-Saal, Aschaffenburg, DE
08.11.16 – Vaudeville, Lindau, DE
09.11.16 – Hirsch, Nürnberg, DE
10.11.16 – Essigfabrik, Köln, DE
11.11.16 – De Boerderij, Zoetermeer, NL
12.11.16 – Musikzentrum, Hannover, DE
13.11.16 – Klubsen, Hamburg, DE