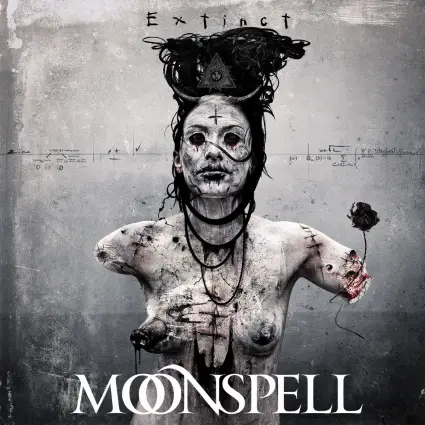 Moonspell's upcoming gothic metal album "Extinct" is the eleventh (11th) studio album from this band and it is living proof that this band has still got what it takes to push the boundaries of an album.
This album started off a little slow for me but it eventually built up into an amazing explosive piece of work that is all-consuming and badass at the same time.
"Extinct" is an ass kicker of an album that'll blow you away with its dark themes and awesome sound while also making you want to go back and listen to it all over again.
The album comes out March 6th and is available for purchase via iTunes here and the first track "Breathe (Until We Are No More)" is available for streaming right below.
Track Listing:
Breathe (Until We Are No More)
Extinct
Medusalem
Domina
The Last of Us
Malignia
Funeral Bloom
A Dying Breed
The Future Is Dark
La Baphomette