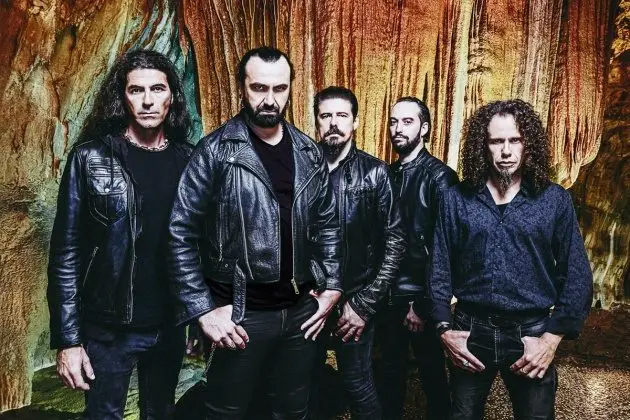 Portugal's undisputed kings of gothic and dark metal, MOONSPELL, have revealed some brand new details about the upcoming reissue of their pathbreaking, 1996- album Irreligious!
MOONSPELL's second album, containing timeless classics such as "Opium," "Raven Claws," "Herr Spiegelmann," "Mephisto" or the ultimate MOONSPELL anthem, Fullmoon Madness, has not only helped the band to redefine their manifold style, but it will take you back to the late Nineties, when gothic was more dark and beautiful than in any other year or age. Irreligious stands out as the archetype of Gothic Metal, at one time modern and classic, and an album that influenced dark music generations since decades.
"Irreligious is the the crossroad where Metal meets Gothic and lead the way to a different style and fusion between the darkened elegance of Goth and the powerful depths of Heavy Metal," frontman Fernando Ribeiro states.
To celebrate 25 years of Irreligious in style, MOONSPELL's own label imprint, Alma Mater Records, by the courtesy of Century Media, will re-release the band's groundbreaking record on October 29, 2021! This must- have reissue will be coming out as an ambitious Deluxe Box (a true treasure chest limited to 250 hand numbered, certified copies, only available via the band's official store), LP Gatefold and a Tape as a token of the great year of 1996 when Irreligious took the world under its very own gothic spell. The reissue formats will be available as follows:
Deluxe Box Set
LP12" (Beer) – Standard Edition
Cassette (Orange)
Full Moon Madness LP10", with 2 songs: Full Moon Madness (Original Version) + Full Moon Madness (Live at Porto, 2020)