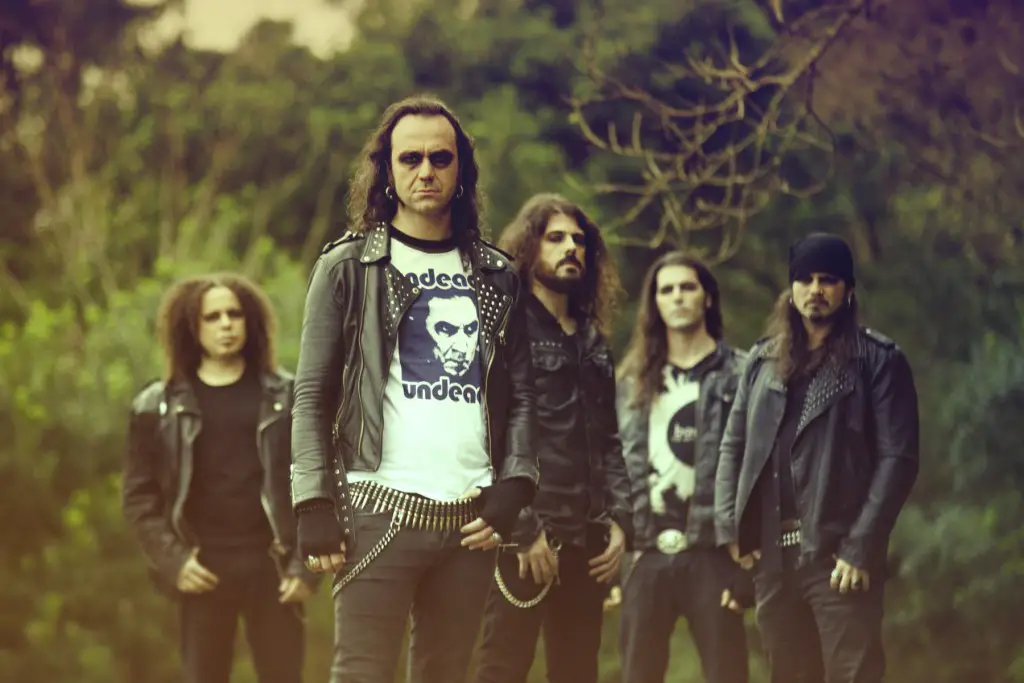 On October 7th, 2016, an immortal Century Media Records classic, the gothic metal masterpiece "Irreligious" by MOONSPELL returns on vinyl for the first time since its original release back in 1996!
In cooperation with the band, Century Media Records decided to re-visit the band's quintessential 1996 album "Irreligious" as original vinyl editions have been hard to find and are very expensive nowadays. This 20th anniversary edition includes various additional treats that should make it a real highlight for all the band's new and old fans worldwide:
"Irreligious" comes housed in a wide spine LP sleeve including the 180 gram vinyl with the album mastered for vinyl by Patrick W. Engel (Iced Earth, Tiamat, Grave), the entire album on CD, a 4-page LP-sized booklet with an introduction and commented live and promo photos by Fernando Ribeiro plus all lyrics. Apart from that, a replica of an original 1996 promotional poster was added resulting in the ultimate edition of this masterpiece!
MOONSPELL comments: "None of us really thought it through. The possibility of being years, twenty years after, celebrating an album and, why the hell not, a decade of great music, fusion, experiment, freedom. "Irreligious" will always be our highlight, our piece-de-resistance. Not that the other albums were mistakes in any form. Just that we are still sure that with "Irreligious" we helped shaping a style, a new thing in underground metal, something European, classic and mystical, a beautiful beast, laid to birth after an eternal night of passion and doom between metal and goth. We will be playing some twenty years shows on selected dates in Europe and Portugal. Come vista the wolves! And …finally thanks to the good chaps of CM we will be releasing the "Opium" maxi for the first time ever on vinyl (out November 25th)! So plenty of reasons to be celebrating with us, because when you celebrate music you celebrate life, a value which was never so fragile but also so precious as today in a world that has never learnt how to get rid of religion. So, consequently embrace better values, avoid terror and choose beauty over it."
"Irreligious" will be released in the following vinyl colours and limitations:
black – not limited, available worldwide
transparent red – 100 units, exclusive to Century Media's European webstore: www.cmdistro.com
transparent orange – 500 units, MOONSPELL exclusive, available via www.moonspell.rastilho.com
transparent green – 200 units, exclusive to EMP: www.emp.de
gold – 200 units, exclusive to Century Media's US webstore www.cmdistro.com
European presale starts on September 9, 2016 – US presale starts on August 26, 2016, so stay tuned to www.cmdistro.com!
Stay tuned to the band's Facebook page for presale announcements of the transparent orange vinyl and the "Opium" vinyl edition!
MOONSPELL – Irreligious (Vinyl-Reissue 2016) side-split / track-listing:
Side A
01. Perverse….almost Religious
02. Opium
03. Awake
04. For A Taste Of Eternity
05. Ruin And Misery
06. A Poisoned Gift
Side B
01. Subversion
02. Raven Claws
03. Mephisto
04. Herr Spiegelmann
05. Full Moon Madness
CD
01. Perverse….almost Religious
02. Opium
03. Awake
04. For A Taste Of Eternity
05. Ruin And Misery
06. A Poisoned Gift
07. Subversion
08. Raven Claws
09. Mephisto
10. Herr Spiegelmann
11. Full Moon Madness