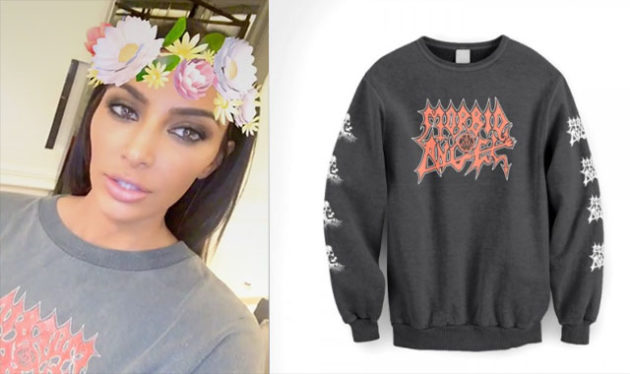 Apparently, MORBID ANGEL got a lot of publicity after Kim Kardashian posted a photo in band's sweater last week. Earache shop has now returned MORBID ANGEL sweaters to their shop which are now available for pre-order. Coincidence? You decide.
You can pre-order the sweater at this location.
https://www.instagram.com/p/BWbJf3HAJmd/
MORBID ANGEL's new album was recorded at Mana Recording in St. Petersburg, Florida with producer — and former MORBID ANGEL guitarist — Erik Rutan. Tentatively due in the fall via UDR Music, the LP will mark the band's first release with drummer Scott Fuller (ANNIHILATED, ex-ABYSMAL DAWN) who joined MORBID ANGELlast year following the departure of Tim Yeung. It will also be MORBID ANGEL's first album to feature Tuckersince 2003's "Heretic".