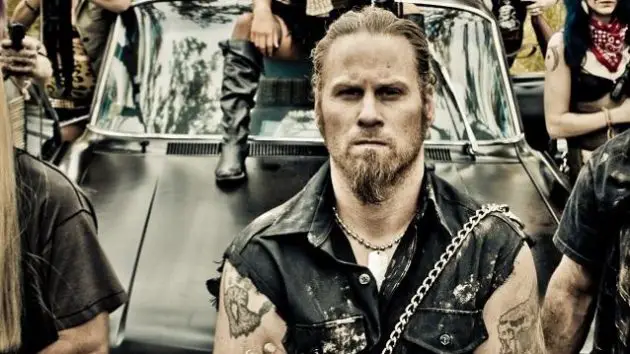 In an interview with Orlando Weekly, MORBID ANGEL frontman David Vincent said that the band won't perform any material from the David Vincent era. He was also asked if the band will perform any new songs from the upcoming album on the tour. "Probably one or two new songs; the album's almost done, but we don't want to put out too much with YouTube putting it up the next day," Tucker explained. "The setlist will be different, too — in the past, we've covered all of MORBID ANGEL's discography, but this time we went with the discography between Trey [Azagthoth, guitar] and I. I'm really excited about the fact that every song we play is a song I was a part of. There are some MORBID ANGEL classics that aren't there, but we made our own classics."
The tour will commence on May 23rd in Orlando Florida at the Beachum with SUFFOCATION, REVOCATION and WITHERED and continue around the country until June 27th, in New Orleans at the HOUSE of BLUES.
MORBID ANGEL's new album was recorded at Mana Recording in St. Petersburg, Florida with producer — and former MORBID ANGEL guitarist — Erik Rutan. Tentatively due in the fall via UDR Music, the LP will mark the band's first release with drummer Scott Fuller (ANNIHILATED, ex-ABYSMAL DAWN) who joined MORBID ANGEL last year following the departure of Tim Yeung. It will also be MORBID ANGEL's first album to feature Tucker since 2003's "Heretic".
Tour dates:
May 23 – Orlando, FL – The Beacham
May 24 – Tampa, FL – The Orpheum
May 25 – Atlanta, GA – The Masquerade
May 27 – Baltimore, MD – Maryland Deathfest
May 28 – Boston, MA – Brighton
May 29 – New York NY – The Gramercy Theater
May 31 – Pittsburgh, PA – Small's
Jun. 01 – Cleveland, OH – House of Blues
Jun. 02 – Detroit, MI – The Crofoot
Jun. 03 – Chicago, IL – The Metro
Jun. 04 – Minneapolis, MN – Cabooze
Jun. 06 – Fayetteville, AR – George's Majestic
Jun. 07 – Lawrence, KS – Grenada
Jun. 08 – Denver CO – Bluebird
Jun. 10 – Salt Lake City, UT – The Complex
Jun. 12 – Seattle, WA – Studio Seven
Jun. 13 – Portland, OR – Dame's
Jun. 15 – San Francisco, CA – The Social Hall
Jun. 16 – Los Angeles, CA – The Regent
Jun. 17 – Pomona, CA – Glasshouse
Jun. 18 – San Diego, CA – House of Blues
Jun. 20 – Phoenix, AZ – Marquee
Jun. 21 – Albuquerque, NM – Sunshine
Jun. 23 – Dallas, TX – House of Blues
Jun. 24 – Austin, TX – Grizzly Hall
Jun. 25 – Houston, TX – House of Blues
Jun. 27 – New Orleans, LA – House of Blues