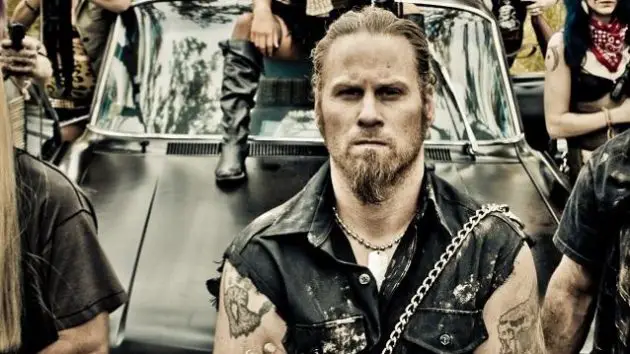 MORBID ANGEL frontman Steve Tucker talked about the current state of metal and its community, telling Metal Rules:
"In America, one of the big problems is the fact that the news has now become part of the entertainment business. There's so many competing news organizations that are just looking for ratings.

"So, everything is so sensationalized and even metal. Metal has become so sensationalized. There's so many metal web sites and metal magazines that are really just about gossip and not about metal.

"And, really, I have to say, personally, man, it breaks my fucking heart, because metal was always a different culture, man.

"Metal didn't have anything to do with pop culture whatsoever. It was about people that want the same as everyone else and they didn't just want to listen to candy-ass music. People were little bit different, a little bit of a counterculture.

"For ratings online and things like that, magazines are doing it for gossip, and doing it for that big headline, and to make so many people click on it and read it and just like most everything else in all our planet right now, the truth isn't what's important.

"The truth isn't what's important, it's just the headline that makes people come and look at it… It becomes sensationalized and the real story isn't interesting. What's only interesting is if there was a conflict with another person and we can sensationalize it.

"We're metalheads. I really honestly thought that we were better than this.

"I really thought metalheads were not just another extension of pop culture, but, really, honestly, by being a headline-grabbing entity and by being a person that just wants to see the headline and only wants to go read about something for gossip – you're just like the rest of pop culture.

"You might as well just start listening to Kanye West, and, actually, that's probably on me, because I don't fucking know. I don't know a lot about pop, but you might as well just start listening to that, watching TV ten hours a day and just buy the stuff they're selling you, because you're not really as different as you kind of thought you were.

"I really wish that the metal journalists – and I don't mean any offense for any individual whatever – I really wish that metal would see it for what it truly is, a counterculture and, I mean, to do things the same way the rest of the pop world does things makes absolutely no sense to me."
MORBID ANGEL will release new album, "Kingdoms Disdained", on December 1 via Silver Lining Music and JVC in Japan. The album was recorded at Mana Studios in St. Petersburg, Florida and produced by MORBID ANGEL with Erik Rutan (CANNIBAL CORPSE, HATE ETERNAL, SIX FEET UNDER, BELPHEGOR).
"Kingdoms Disdained" track listing:
01. Piles Of Little Arms
02. D.E.A.D.
03. Garden Of Disdain
04. The Righteous Voice
05. Architect And Iconoclast
06. Paradigms Warped
07. The Pillars Crumbling
08. For No Master
09. Declaring New Law (Secret Hell)
10. From The Hand Of Kings
11. The Fall Of Idols