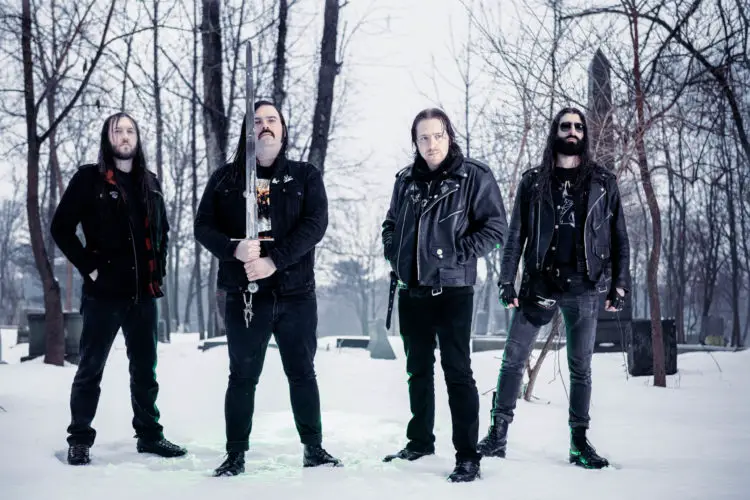 No Remorse Records proudly presents the debut album of MORGUL BLADE!
MORGUL BLADE is a 4-piece from Philadelphia, PA, USA writing traditional and epic heavy metal with a nod to second wave black metal combined with the Lore of the great J.R.R. Tolkien's Middle Earth and other subjects including history and folklore. The band explores the darker, more sinister side of heavy metal with harsh vocals interspersed with heroic clear ones, telling tales of Magick and Might, forlorn battlefields, heroic deeds and beings of unlimited power.
Recommended to fans of bands like Manowar, Bathory and Eternal Champion, even Windir, Malokarpatan and Havukruunu. Album cover art  by Wyrmwalk (Iron Age, Celestial Sanctuary)
Read our review here.