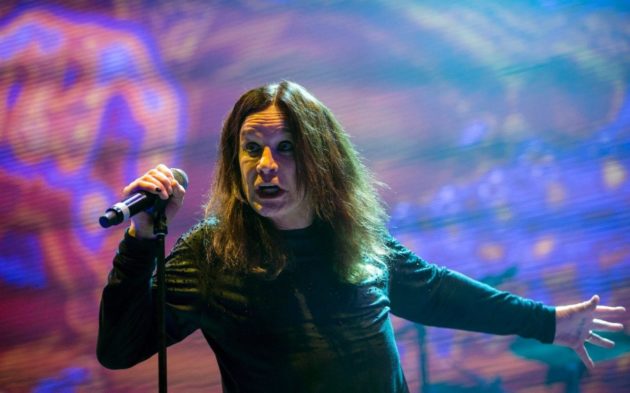 After releasing his initial two groundbreaking solo records, Ozzy Osbourne put out the live album Speak of the Devil in 1982, consisting of BLACK SABBATH covers.
This album achieved Platinum status in the United States and represented the vocalist's only collaboration with guitarist Brad Gillis, who came on board after the legendary Randy Rhoads's passing.
Nonetheless, as with numerous instances in Ozzy's music catalog, the production procedure was far from simple, as stated by producer Max Norman. During a previous interview, Norman mentioned that the majority of the artist's "live" vocals were essentially re-recorded in the studio since Ozzy was dissatisfied with the initial outcome.
"First of all, it was a contractual obligation to Jet Records, to give them a couple of more albums," Norman said. "So this was sort of a cooked-up device to get out of there and just get it dealt with and to get off Jet Records. Ozzy had that band together, Brad of course a great player… Brad I think learned all those songs in about two nights. We went down to lower Manhattan, The Ritz [today called Webster Hall], and we had a [recording truck outside]. I said to him, 'Look, we're doing this in a hurry, let's record the whole set in the afternoon.'"
"And then we got some takes, if we had to substitute some stuff I've gotten some material to draw from. So, we did do that, they played great in the afternoon… Yeah, [they did a show with nobody in the audience]. And actually, on the album, I think about five of those songs are taken from the afternoon. They're cut in and I had to recreate the whole…"
"And then the other part of the story was Ozzy of course wasn't that happy with vocals, so we went to the Record Plant," Norman continued. "We were there for four days and mixed the first side. Ozzy would come in redo the vocals, mixed it, and sent it over to the cutting engineer."
"And then the next day we came in to do the second side, Ozzy re-did the vocals, mixed it, and sent it over to the cutting engineer. And then listened to the first side, when we got back from the cutting engineer. So, in four days we did the whole four sides."
When asked if all of the vocals were re-recorded during this process, producer responded: "For the most part, they're re-recorded, yes. That was really all we were worried about, we were trying not to get caught. I mixed on these tiny little speakers and just mixed in a hurry."
"We did everything in a real hurry, and we banged it out and… I didn't listen to it probably for six months because I was so afraid to listen to it. I knew that we did so much to it in such a hurry, and I was really in trepidation about listening to it. And then finally, I did listen to it and went, 'Oh, yeah, It doesn't sound bad!'"