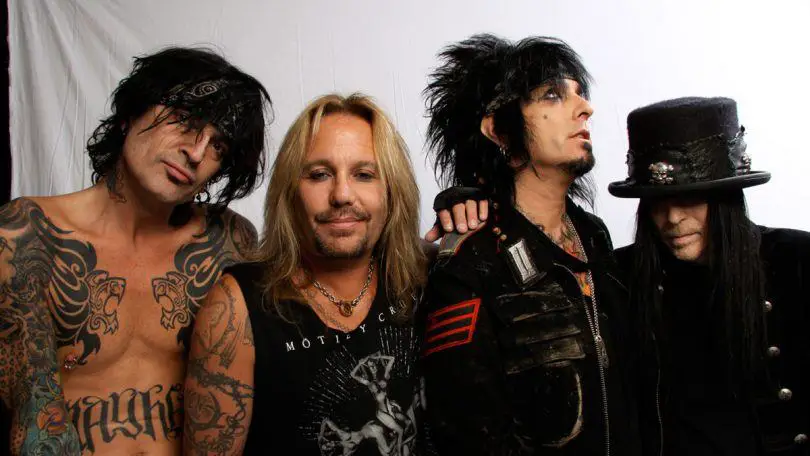 Rolling Stone reports that MÖTLEY CRÜE will hit the road next year for a U.S. tour with POISON and DEF LEPPARD.
While specific dates and venues have yet to be announced, sources have confirmed to the magazine that the three acts will perform at stadiums around the country.
The would means that the four members of MÖTLEY CRÜE have collectively agreed to rip up the "cessation of touring" contract that they signed back in 2014 preventing any of them from performing under the band's name in the future.
THE BLACK CROWES' manager, Mark DiDia of Red Light Management, recently said on "The Howard Stern Wrap-Up Show" that MÖTLEY CRÜE, DEF LEPPARD and POISON were teaming up for a 2020 tour.
He said: "There's a MÖTLEY CRÜE / POISON / DEF LEPPARD tour coming, there's a RAGE AGAINST THE MACHINE… AC/DC's coming.
"There's a lot of rock coming out next year," he added. "God bless Drake and Billie Eilish and all that, they're streaming music and they have a lot of followers. Rock doesn't stream, but there's a thing that's happening. I think people miss guitars and bass and drums."
MÖTLEY CRÜE bassist Nikki Sixx said to Rolling Stone back in 2014: "Legally, we can't play again. The only loophole is if all four band members agreed to do it, we could override our own contract. But we know that will never happen.
"There are people in this band who will refuse to ever do it again, and you're talking to one of them. There is no amount of money that would ever make me do it again because I have such pride in how we're ending it."