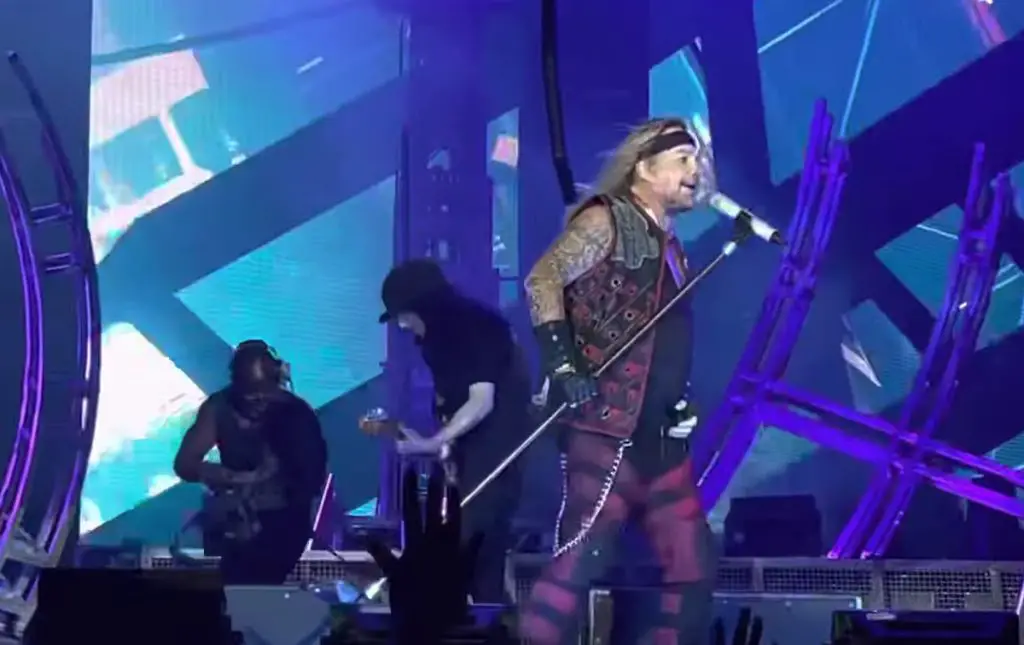 MÖTLEY CRÜE fan apparently fell from the upper level of the band's concert in Indianapolis Tuesday night (August 16), TMZ reports.
TMZ has obtained video of people at the show gathered around the man and tending to him as CRÜE were performing "Looks That Kill."
A witness who attended the concert, Steven Neeley, told 13News: "We seen a figure, at first we didn't think it was a person, we thought it, you know, they had been tossing volleyballs and different stuff around the crowd. But when you heard the thud twice, then we knew it was a person. You could hear the audible gasps over the music playing."
"Everyone was just kind of standing around looking, trying to figure out what to do, who to talk to, who to get to come over to the landing and check the person out," added another witness, Krista Neeley. "We didn't know if they were breathing or not breathing or what was going on."
The Indianapolis PD said they assisted an injured person, who was "awake and breathing." Police confirmed they were investigating whether the man was extremely intoxicated, leaned over the railing and fell from the upper level to the lower level. His condition is currently unknown.