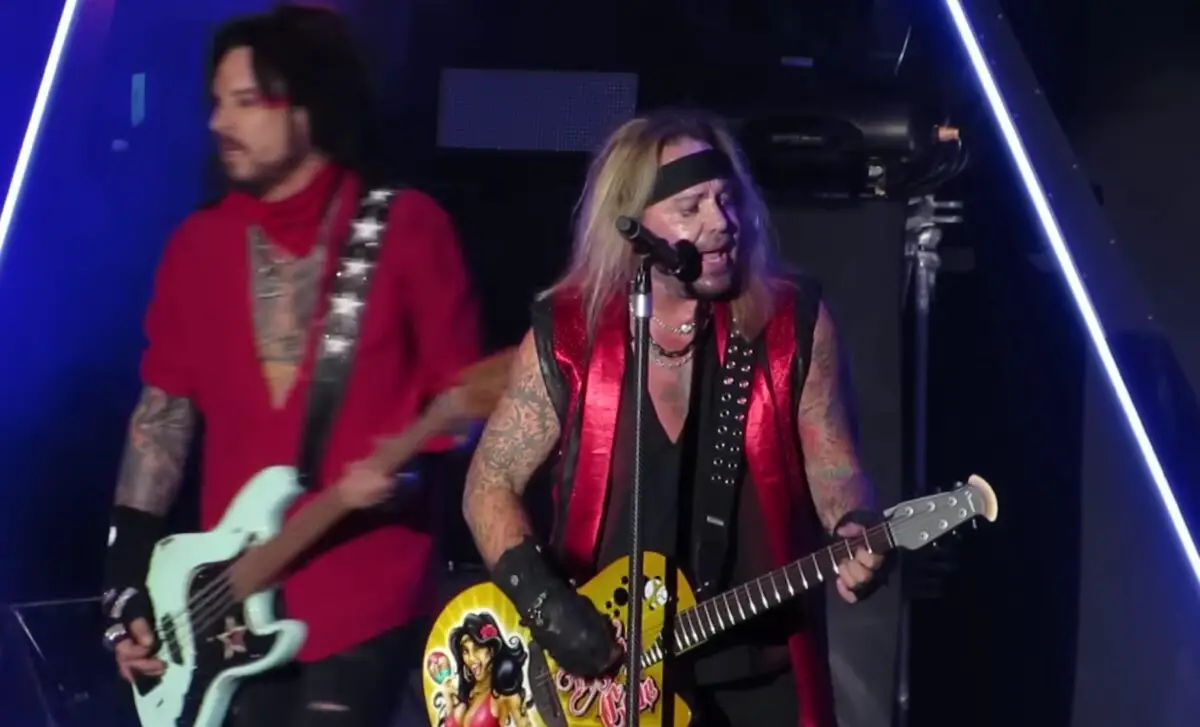 The Stadium Tour, featuring DEF LEPPARD and MÖTLEY CRÜE, has kicked off in Europe. The rock legends performed at Bramhall Lane, the home ground of DEF LEPPARD, in Sheffield, England, UK last night (May 22). It was the first of 20 shows across the continent.
"Well, it finally arrived," DEF LEPPARD frontman Joe Elliott says. "We were so looking forward to bringing The World Tour with MÖTLEY CRÜE back to our home turf and what a spectacular night it was!
"We knew after how well the Stadiums went down last year in North America and earlier this year in South and Central America that our UK and Europeans fans were going to really enjoy this show. But last night in Sheffield, where it all started many years ago, exceeded even our expectations! If the reaction we had last night at Bramall Lane is any indication, this UK / European leg of The World Tour is going to be fantastic!"
CRÜE added: "We literally just finished in the recording studio with Bob Rock and headed straight to the UK to start The World Tour with DEF LEPPARD. Sheffield was an amazing first UK crowd and we're excited for the rest of the shows including the legendary Wembley Stadium on July 1. Both MÖTLEY CRÜE and DEF LEPPARD have been really busy and are now ready to rip it up live across all of Europe together."
Fan-filmed video footage from the show is available below.