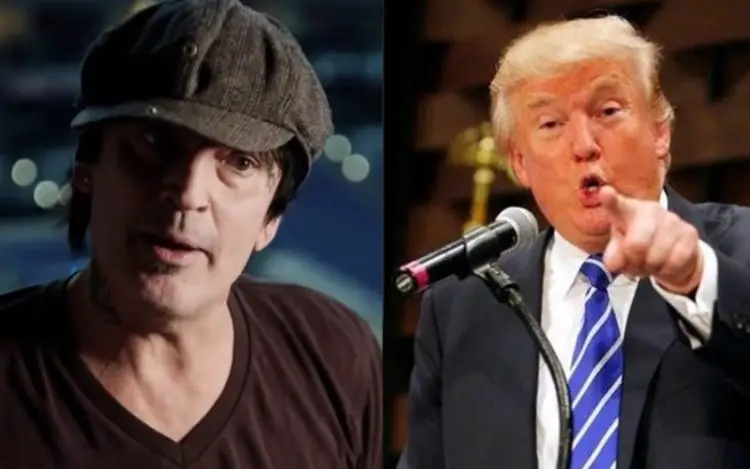 MÖTLEY CRÜE drummer Tommy Lee has reacted to Twitter for disabling Donald Trump's account, criticizing social media platform for taking them so much time to do so.
He wrote on Twitter: Hey @Twitter … you guys are just as f*cked up as that clown for showing up way too late for the party!!! Where ya been? How heavy is that rock you've been living under ?"
Earlier this week, Twitter had decided that the president had crossed a line too far continuing to use social media platform to repeat debunked conspiracy theories about the election, even after thousands of his supporters violently stormed the U.S. Capitol in an insurrection that left five dead.
After Trump was elected president in November 2016, Lee expressed his disbelief on Twitter, writing: "What the actual f*ck is happening?"
MÖTLEY CRÜE, DEF LEPPARD, POISON and JOAN JETT & THE BLACKHEARTS have previously announced rescheduled dates for their 2021 "The Stadium Tour." Dates and tickets for the tour can be found here.