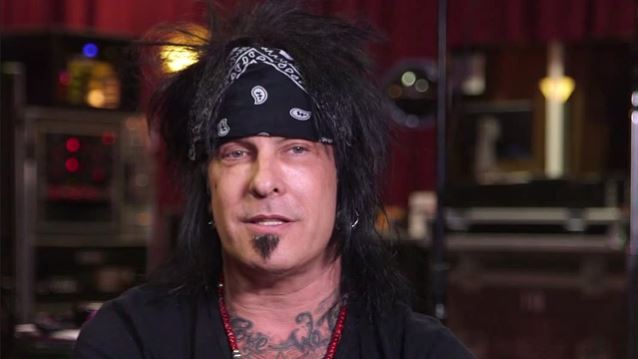 MÖTLEY CRÜE bassist Nikki Sixx is celebrating the 19th anniversary of his getting sober.
Sixx credited the 12-Step program with helping him live his life without drugs or alcohol.
"19 years of gratitude one day at a time… It is the road worth traveling if you are struggling," he wrote on social media. "Old timers are here to guide us but new comers to sobriety are the greatest gift to this simple program.Of course it's not always easy.
"First thing I did and continue to do is cut toxic people outta my life, then comes the first step and then freedom ( If you work it). Even non addicts could use the 12 step program to better their lives. To me it's a life program. I am a better man, father, husband, friend, band mate and creative spirit because of this program.#SoberBirthday I LOOK UP EVERYDAY AND SAY THANK YOU"
MÖTLEY CRÜE, DEF LEPPARD, POISON and JOAN JETT & THE BLACKHEARTS have recently announced rescheduled dates for their "The Stadium Tour," postponing it to 2021. Tickets for new dates are available here.