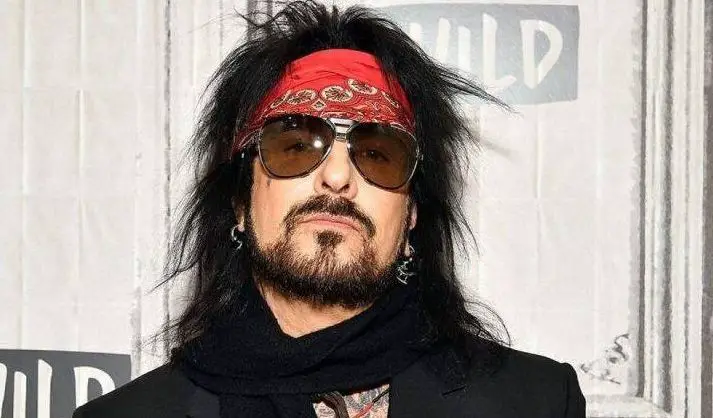 It seems that Nikki Sixx of MÖTLEY CRÜE will be featured on the forthcoming rock album by the country singer, Dolly Parton.
In a tweet posted yesterday (Thursday, March 23), the CRÜE's bassist announced his involvement in the project, writing: "Played bass on a song for Dolly Parton yesterday.
"Been back in the gym again to beat the jet-lag from the tour and enjoying family time.
"Had a great interview with Sweden Rock magazine and they might even feature some of my street photography."
Recently, Parton mentioned she is working on a rock album as a way to commemorate her entry into the Rock And Roll Hall Of Fame.
"I'm making an album, too, because I have to live up to all of that hype," she said last December on "The Tonight Show Starring Jimmy Fallon".
"I'm very honored and very proud, and I'm good about timing, so I always thought I might want to do a rock record, because my husband is a rock and roll freak. So, anyway, I thought, 'Well, if I'm ever gonna do it, now's the time," she added.
Following their highly successful North American stadium tour of 2022, iconic and celebrated rock legends DEF LEPPARD and MÖTLEY CRÜE are going global in 2023 with their co-headline "The World Tour."
Produced by Live Nation, the tour kicked off on Saturday, February 18, 2023 at Foro Sol in Mexico City. Both bands will bring their electrifying stage shows across the globe with stops throughout Latin America before heading to Europe in May 2023 — which includes a stop at the iconic Wembley Stadium on Saturday, July 1, 2023 — then wrapping up in Glasgow, U.K. at Hampden Park on July 6, 2023. Stay tuned for additional 2023 shows to be announced soon.