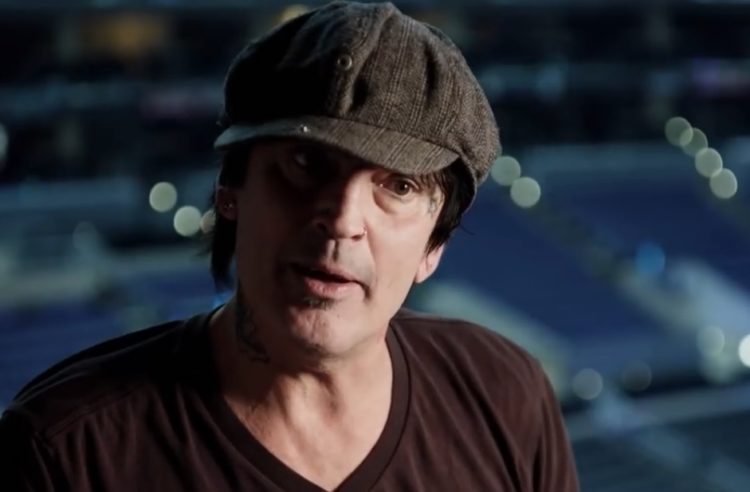 MÖTLEY CRÜE's Tommy Lee has posted a video that appears to show an image of a drummer's pen*s held up to the lips of his wife, Brittany Furlan.
He posted the following caption with the video: "These new Instagram filters are finally gettin wood … I mean GOOD!!!!!! They finally gave me my own filter!"
A rep for Lee has since told Page Six that it's not Lee's pen*s, but was a "filter." The rep couldn't explain where this X-rated filter is available or how Lee found it, but said: "All I know is it's not his."
Lee recently slammed Donald Trump for not allowing Bahamians fleeing the destruction of Hurricane Dorian into the United States on humanitarian grounds.
Drummer wrote on Twitter: "How many more idiotic things can this f*ckhead do and say!?!?! Been to the Bahamas a ton of times…. NEVER run into anything but kind beautiful people!!! Eat a Di*k Mr. Presidon't!!!"