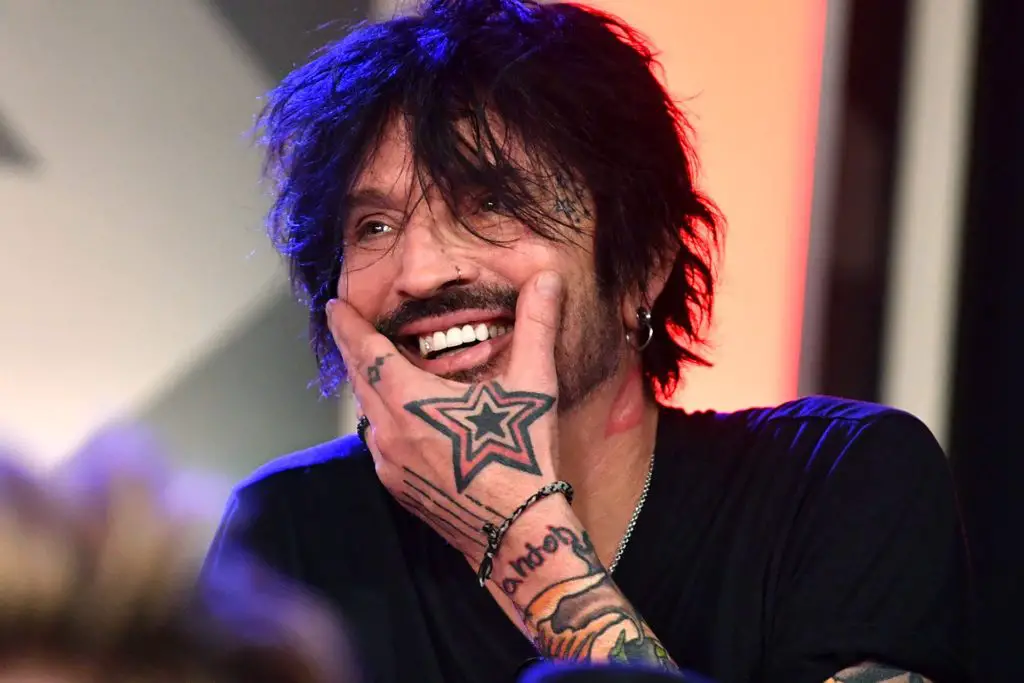 Tommy Lee is known for being one of the wildest members of MÖTLEY CRÜE, and it looks like he's still up to his old antics. The drummer recently shared a naked photo of himself on Instagram, much to the surprise (and delight) of his fans.
While it's not clear what prompted Tommy to share the nude photo, fans are just glad he did. The rocker looks great for his age and we're sure his fans appreciate the glimpse of his body.
Of course, this isn't the first time Tommy has shown off his body. He's no stranger to posting naked photos on social media, and we have a feeling it won't be the last time either. Thanks for the eye candy, Tommy!
"Ooooopppsss," Lee's caption read.
Photo of the 59-year-old, which since has been deleted from Instagram, can be seen below (via News.com.au).
Lee hasn't been able to play full sets at beginning of CRÜE's current North American stadium tour with DEF LEPPARD, POISON and JOAN JETT & THE BLACKHEARTS after allegedly breaking his ribs two weeks before the trek's June 16 kick-off in Atlanta, Georgia.
According to his wife, Tommy broke four ribs on his right side after falling down the stairs of a rental home in Nashville while CRÜE was rehearsing for the shows.
Remaining dates and tickets for "The Stadium Tour" can be found here.