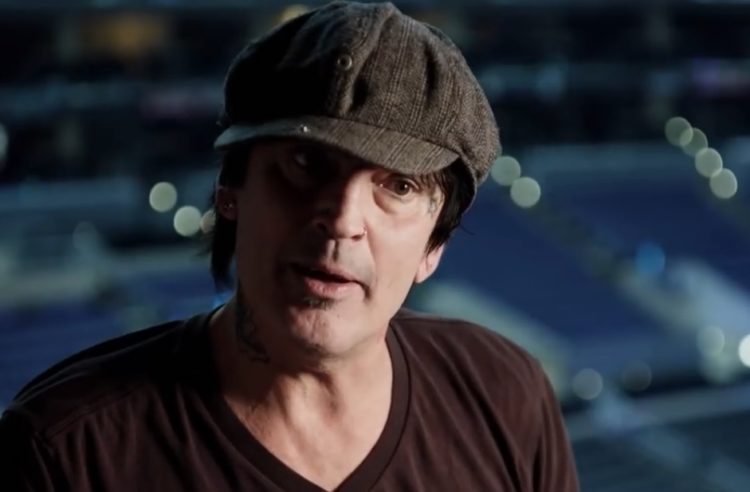 MÖTLEY CRÜE drummer Tommy Lee looked back on this nu-metal side project METHODS OF MAYHEM in a new interview with Loudwire.
METHODS OF MAYHEM was launched in 1999, releasing the self-titled debut album later that year. Lee kept the band going for about a year, then regrouped it in 2009 for a two-year run. The group have once again been active since 2019.
"I got so much f*cking bullsh*t in 2000. I needed to do all the sh*t I had inside of me. It had to come out, like coming out of the closet or something, Lee said. "I had all these ideas and I was just doing MÖTLEY and I had to break away from that to go do this. Creatively, I was dying.
"I took so much flak for that record. 'What the f*ck? Tommy Lee's a rapper now?' No, you f*cking morons, it has nothing to do with that. I'm a drummer, first of all, everything I do, I do with rhythm," he continued.
"Just because you're singing a track or screaming a track that feels like it's rap… No, I never claimed to be a rapper. I took a heap of f*cking bullsh*t for that and I was like, 'You know what? Whatever. I know what it is; it's me being rhythmic and this is some brand new sh*t.'
"You're gonna take flak any time you push like that from your fans – because they're used to seeing you do one thing.
"Anytime you go outside that thing, they're like, 'What the f*ck is this bullshit?' I listen to that record now and that record was way ahead of its time."
MÖTLEY CRÜE, DEF LEPPARD, POISON and JOAN JETT & THE BLACKHEARTS have recently announced dates for their 2021 "The Stadium Tour." Dates and tickets for the tour can be found here.