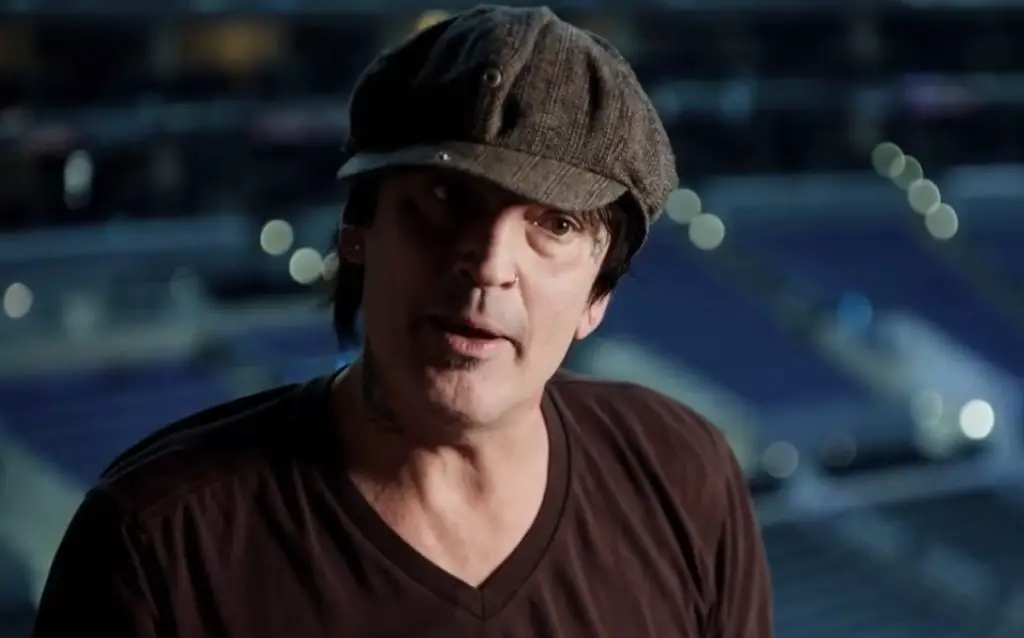 MÖTLEY CRÜE drummer Tommy Lee has blasted President Donald Trump for citing video games as one of the reasons behind mass shootings in the U.S.
The MÖTLEY CRÜE drummer's criticism comes just a day after back-to-back shootings in the United States left at least 29 dead and 53 injured in Texas and Ohio on August 3 and August 4. Those two shootings were part of 249 mass shootings involving four or more injuries since the start of the year in the U.S., according to the Gun Violence Archive.
Earlier today (Monday, August 5), President Trump gave a speech from the White House in which he called for a crackdown on violent video games and reforms to mental health laws, arguing that "mental illness and hatred pulls the trigger, not the gun."
"We must stop the glorification of violence in our society," Trump said. "This includes the gruesome and grisly video games that are now commonplace."
He added, "It is too easy today for troubled youth to surround themselves with a culture that celebrates violence. We must stop or substantially reduce this and it has to begin immediately."
After Trump's White House speech, Lee took to his Twitter to write: "dude!! @realDonaldTrump one minute you blame mental illness for the mass shootings then the next it's video games?! WTF is wrong with you!?! WAKE THE F*CK UP!!!"
Lee recently blasted Donald Trump after the President of United States made history when he stepped over the stone threshold that separates South Korea and North Korea, becoming the first sitting U.S. president to cross the demilitarized zone into the hermit kingdom and meet with North Korean leader Kim Jong-Un.
On his way back to the States, Trump tweeted: "Leaving South Korea after a wonderful meeting with Chairman Kim Jong Un. Stood on the soil of North Korea, an important statement for all, and a great honor!"
In response, the MÖTLEY CRÜE drummer wrote: "Nothin but a press wh*re opportunity!"
The rocker has criticized Trump a number of times in the past, most recently in December when he referred to the 45th U.S. president as an "asshole" and labeled his supporters "dumbasses." A year earlier, he called the president "a f*cking idiot" and said the people who voted for him are "dickheads."
After Trump was elected president in November 2016, Lee expressed his disbelief on Twitter, writing: "What the actual f*ck is happening?"