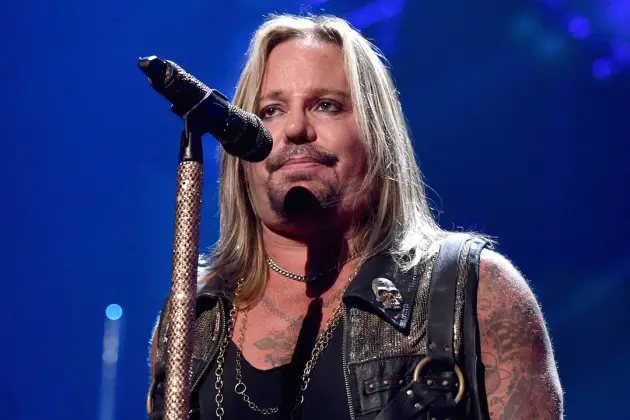 Vince Neil, the lead vocalist of MÖTLEY CRÜE, will appear as a guest judge on the musical contest show "Banded: The Musician Competition." This program will feature 25 participants grouped into bands, receiving guidance from songwriters and producers.
Banded is hosted by musician and television personality Brandon Jenner, with recording artist and American Idol finalist Didi Benami as co-host.
In the series premiere, 25 contenders will be placed into five brand new multi-genre bands under the tutelage of Grammy-winning and -nominated songwriters, producers, and artists such as Songwriters Hall of Fame honoree Wendy Starland, credited with discovering and developing Lady Gaga; as well as Paul Ebersold, Steve Diamond, Justin Wilson, and Dave Pahanish.
"Banded" episodes will premiere each week on AXS TV starting Saturday, May 13 at 9 p.m. ET. The series also will roll out weekly across all of AXS TV's digital channels starting Friday, May 12.