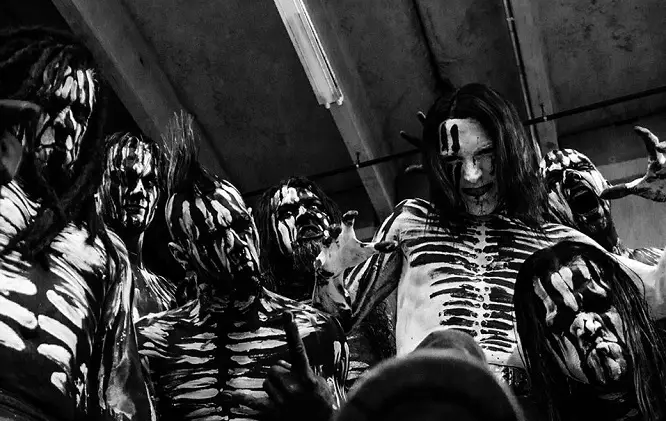 MOTOGRATER are gearing up for the release of Desolation, their highly-anticipated sophomore album. The band has released a powerful new music video for the song "Parasite" produced by Brian Cox of Flarelight Films (Gemini Syndrome/Hollywood Undead). Parasite also features  guest keys/samples from Justin Fowler of American Head Charge.  Watch 'Parasite' below.
Desolation was produced by Ahrue Luster (Ill Nino/Ex-Machine Head) and mixed by Joshua Wickman (Within the Ruins, KING 810). The album was engineered by Luster, Wickman, and Jon Berrier and was recorded at Illustrious Productions, Dreadcore Productions, and Blackplate Productions.
 The artwork was provided by Sam Shearon who has created covers for comic books and graphic novels including Clive Barker's HELLRAISER, Judge Dredd, The X-Files, Mars Attacks, KISS, and Clive Barker's Books of Blood and album sleeve artwork and merchandise designs for some of the biggest names in rock music, such as Godhead, Ministry, Rob Zombie, Iron Maiden, Powerman 5000, Biohazard, American Head Charge, Rammstein, Fear Factory and Kill Devil Hill.
 Pre-order the album now at this location.
 This marks the band's first full-length album since the 2003 Elektra/No Name self-titled release featuring Ivan Moody (Five Finger Death Punch) on vocals. Now fronting the band is James Anthony Legion (Deadform/The Breathing Process).