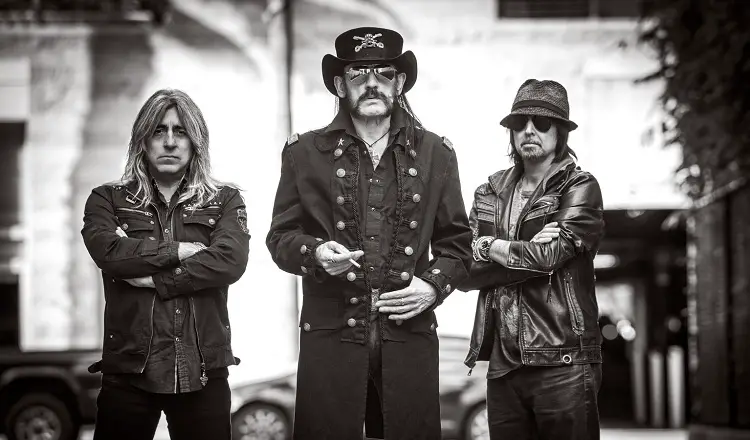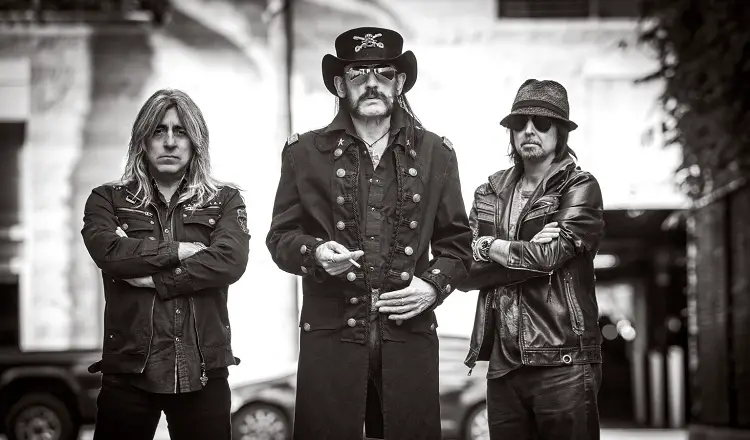 According to Billboard.com, MOTÖRHEAD's perhaps most recognizable tune, 1980's "Ace Of Spades", has landed on multiple Billboard charts for the first time — less than two weeks after the death of the band's iconic frontman, Ian "Lemmy" Kilmister.
"Ace Of Spades" entered at No. 12 on Hot Rock Songs (where older songs are eligible to chart if they rank in the top half of the survey and show notable gains), with the bulk of its chart points from streams, as it enters Rock Streaming Songs at No. 24 after accruing 1.8 million U.S. streams in the week ending Dec. 31, up 1,096 percent from 149,000, according to Nielsen Music.
On Hard Rock Digital Songs, "Ace Of Spades" starts at No. 8 with 8,000 downloads sold, a 2,151 percent surge. (In another measure of fan interest and interaction, the song also places No. 3 on the LyricFind Global chart, which measures lyric search volume internationally.)
Bad Magic, MOTÖRHEAD's final album re-enters Hard Rock Albums, after a three-month absence, at No. 11 with a 265 percent gain to 2,000 copies sold; it debuted at No. 2 on the Sept. 19 chart (with 10,000). The set also reappears on Top Rock Albums at No. 37. Motorhead also makes its maiden appearance on the Social 50 artist chart, charging in at No. 16.
Lemmy died on December 28, just two days after he found out that he was afflicted with an aggressive form of cancer.