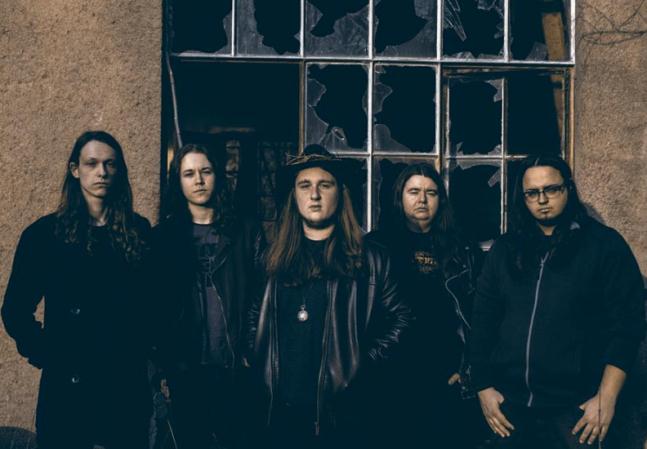 Psychedelic doom rockers, MOTOROWL, have launched a brand-new video for "The Highest City, Pt. 1" off their upcoming debut album "Om Generator". You can watch it below.
Created with pure passion and incredible, mature song-writing skills, the band's debut, "Om Generator", was co-produced by Fabian Hildebrandt (of label mates DESERTED FEAR) and the mighty Dan Swanö took over mix and mastering duties.
Dan Swanö: "Amazing mixture of stoner and 70's hard rock executed with finesse. I had an amazing time mixing their songs, that always seemed to take a turn towards the unexpected."
Fabian Hildebrandt: "It does say something, when a band goes from a rancid rehearsal room in Gera straight away to touring with Bombus, and even manages to convince a label as renowned as Century Media. I still remember vividly, how they asked me to record their album. Initially, I was rather critical, but after I saw them live I immediately knew that I HAD TO. Stunning… extremely young, no idea about nothing, yet insanely talented! Motorowl are a true rock band and I am curious to see, where the future journey of Daniel, Martin, Max, Tim and Vinz will take them."
"Om Generator" will be released worldwide through Century Media Records on August 26th, 2016. All physical formats can be pre-ordered at: smarturl.it/OmGenCMDISTRO
You can also pre-order the digital album at one of the following outlets and get "The Highest City, Pt.1" and the previously released song "Om Generator" as an Instant Grat tracks.
iTunes
AmazonMP3
Don't miss MOTOROWL on their European tour with 77 in early September. See below for the exact tour dates.
MOTOROWL live:
26.08.2016 Leipzig (Germany) – Ilses Erika
09.09.2016 Rostock (Germany) – M.A.U. Club
10.09.2016 Berlin (Germany) – Maze
11.09.2016 Hamburg (Germany) – Hafenklang
13.09.2016 Hannover (Germany) – Lux
14.09.2016 Frankfurt (Germany) – Nachtleben
15.09.2016 Braunschweig (Germany) – Tegtmeyer
17.09.2016 Pratteln (Switzerland) – Mini Z7
18.09.2016 Bochum (Germany) – Rockpalast (Matrix)
20.09.2016 Augsburg (Germany) – Spectrum Club
21.09.2016 Vienna (Austria) – DasBach
22.09.2016 Metzingen (Germany) – Club Thing
All dates with 77
22.10.2016 Berlin (Germany) – Setalight Festival
04.11.2016 Dortmund (Germany) – Tapir, Leafmeal Warm-Up
05.11.2016 Weimar (Germany) – Gerber 3