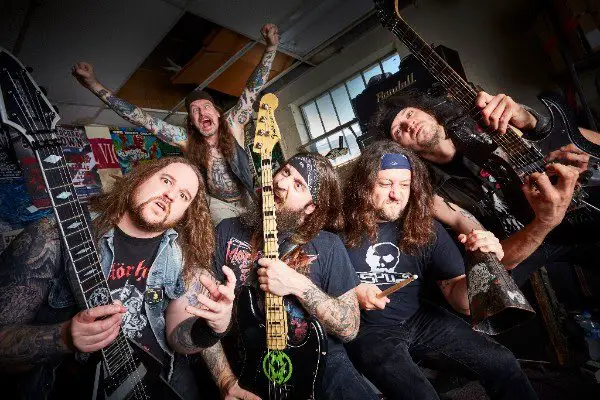 Richmond, Virginia's MUNICIPAL WASTE unleashed their latest piece of toxic detritus, "Slime And Punishment", via Nuclear Blast Records last friday.
Phil and Tony discussed the engineering of the album in a new album trailer. Check out the new album trailer below.
If you missed the release of the title track music video for "Slime And Punishment", you can check it out here.
"Slime And Punishment" Tracklisting:
1. Breathe Grease
2. Enjoy The Night
3. Dingy Situations
4. Shrednecks
5. Poison The Preacher
6. Bourbon Discipline
7. Parole Violators
8. Slime And Punishment
9. Amateur Sketch
10. Excessive Celebration
11. Low Tolerance
12. Under The Waste Command
13. Death Proof
14. Think Fast