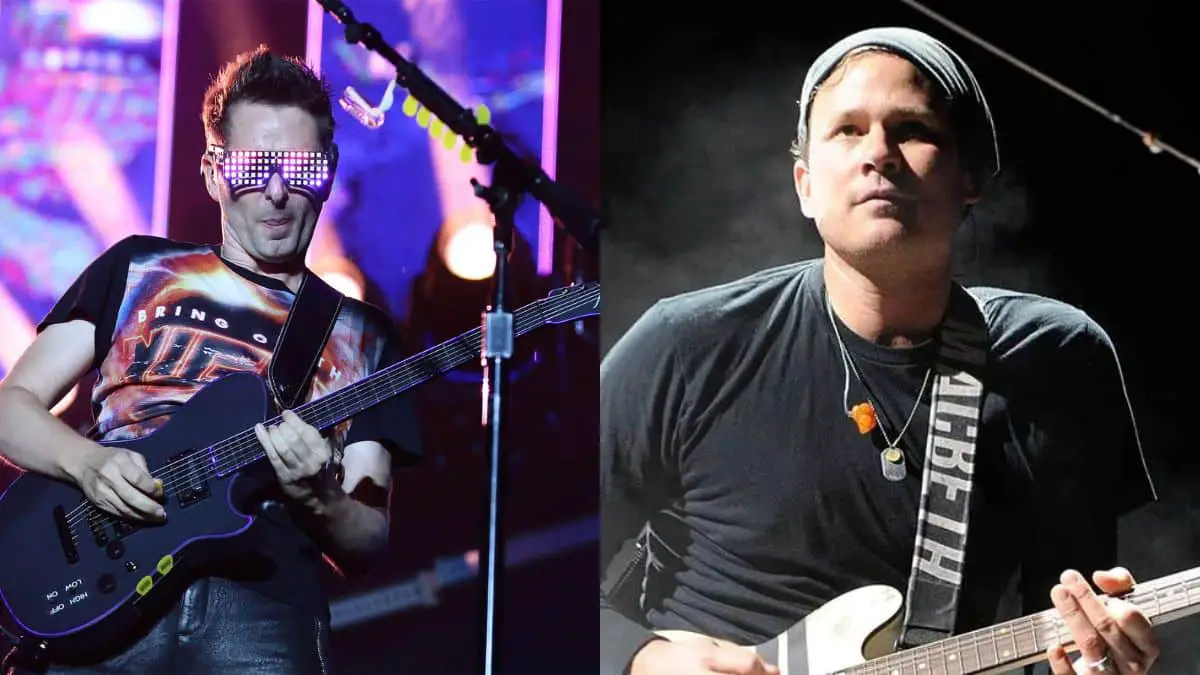 In a recent interview at the iHeartRadio ALTer Ego festival, MUSE frontman Matt Bellamy disclosed that BLINK-182's Tom DeLonge has invited him to join on an extraterrestrial chase.
When asked if anyone in MUSE had "done a deep dive" at Tom DeLonge's passion for alien searching, Bellamy provided an answer (via NME): "Yes. I've gone real deep on Tom DeLonge. I've hung out with him, and I've really pushed him. Apparently, there's a warehouse in Vegas holding some weird alien sh*t that he's going to take me to one day. I'm holding him to it, and every time I see him, he says he 'can't do it this week, maybe next week.' 'Come on, take me there'. He's got some bold claims."
Later in the dialogue, the frontman praised DeLonge for his endeavors to pressure the US government into revealing more details about UFO sightings: "That's impressive. I like that. I think it's good to lobby the government to look for aliens, they must be out there somewhere."
In an interview from 2017, Bellamy candidly admitted that he believes he may have experienced abduction by aliens.
During an interview on Radio X, the vocalist remembered a UFO sighting he had while driving to his girlfriend's house in the forest when he was around sixteen or seventeen years old.
"I saw this flashing light," Bellamy recalled. "It was really unusual at that time of night… I remember just waking up at home, and to this day I don't quite remember the journey from there home."
He further said that he was uncertain about the object's origin, conceding it could have been a helicopter or something else, and added that his perception of the situation may be inaccurate due to how overwhelmed he had felt at the time.
"I was driving so I definitely didn't drink anything. I'm not suggesting that at all, but I may have smoked something that was grown in Devon," Bellamy added.