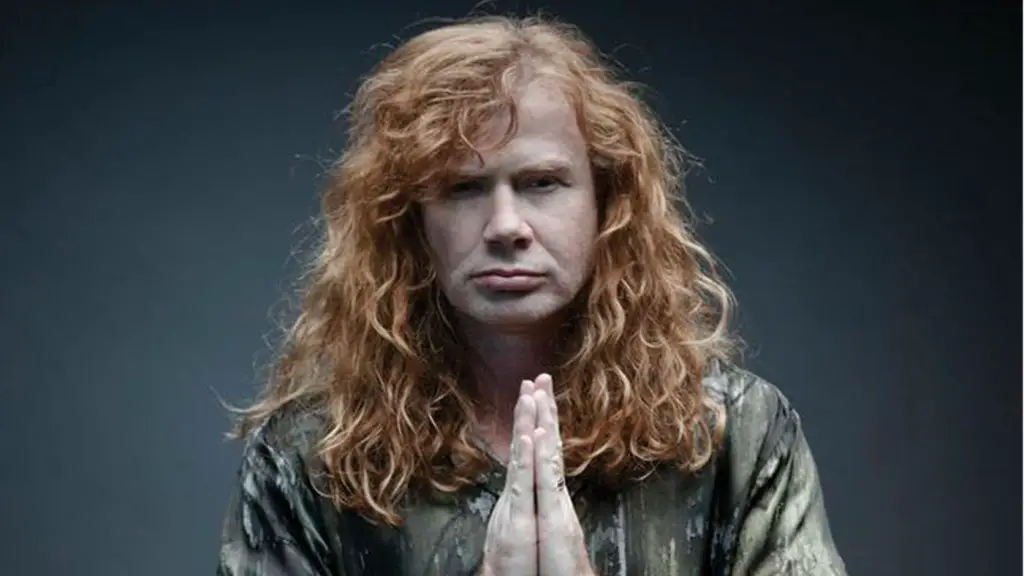 MEGADETH has updated its official webstore with "Mustaine For President" t-shirts and "Making Metal Great Again" hats.
In an interview with Vanyaland MEGADETH's Dave Mustaine was asked if he thinks someone like Donald Trump has a chance at being president: "Of course — anybody does. I'm not going to go on record and say that I support anybody, because I don't, but first off I think it's sad that whatever choice you make that you're gonna be ostracized and perhaps even worse. But even if I did pick somebody, it shouldn't matter, it should matter what a person decides, they should have their own truth."
"I think personally, make all politicians work for free, and then you'll really see who loves America. Because these dudes get paid for the rest of their lives; who's not gonna say what ever the hell they have to say to get a job there. And the sad thing is there's these beautiful young minds that are out there doing caucusing and rallying for these guys, and they don't understand the whole delegate thing yet. I remember when I was young and dumb and I thought that it was really, really gonna be down to the popular vote, then somebody explained to me about the delegates and it was like, "What are you talking about?"
MEGADETH's new album, "Dystopia", debuted at number three on the Billboard 200 chart, right behind Justin Bieber and Adele, resulting in the band's highest charting album in 24 years
"Dystopia" opened with 48,000 copies, marking MEGADETH's highest-charting album since 1992's "Countdown To Extinction" debuted and peaked at No. 2 on the chart dated August 1 of that year. "Dystopia" also logs the group's best sales week since 2007, when "United Abominations" landed at No. 8 with first-week sales of 54,000.
New limited edition merch at our online store! https://t.co/piBBSBxWAk #mustaineforpresident #makingmetalgreatagain pic.twitter.com/4YPtfhHz45

— Megadeth (@Megadeth) May 26, 2016