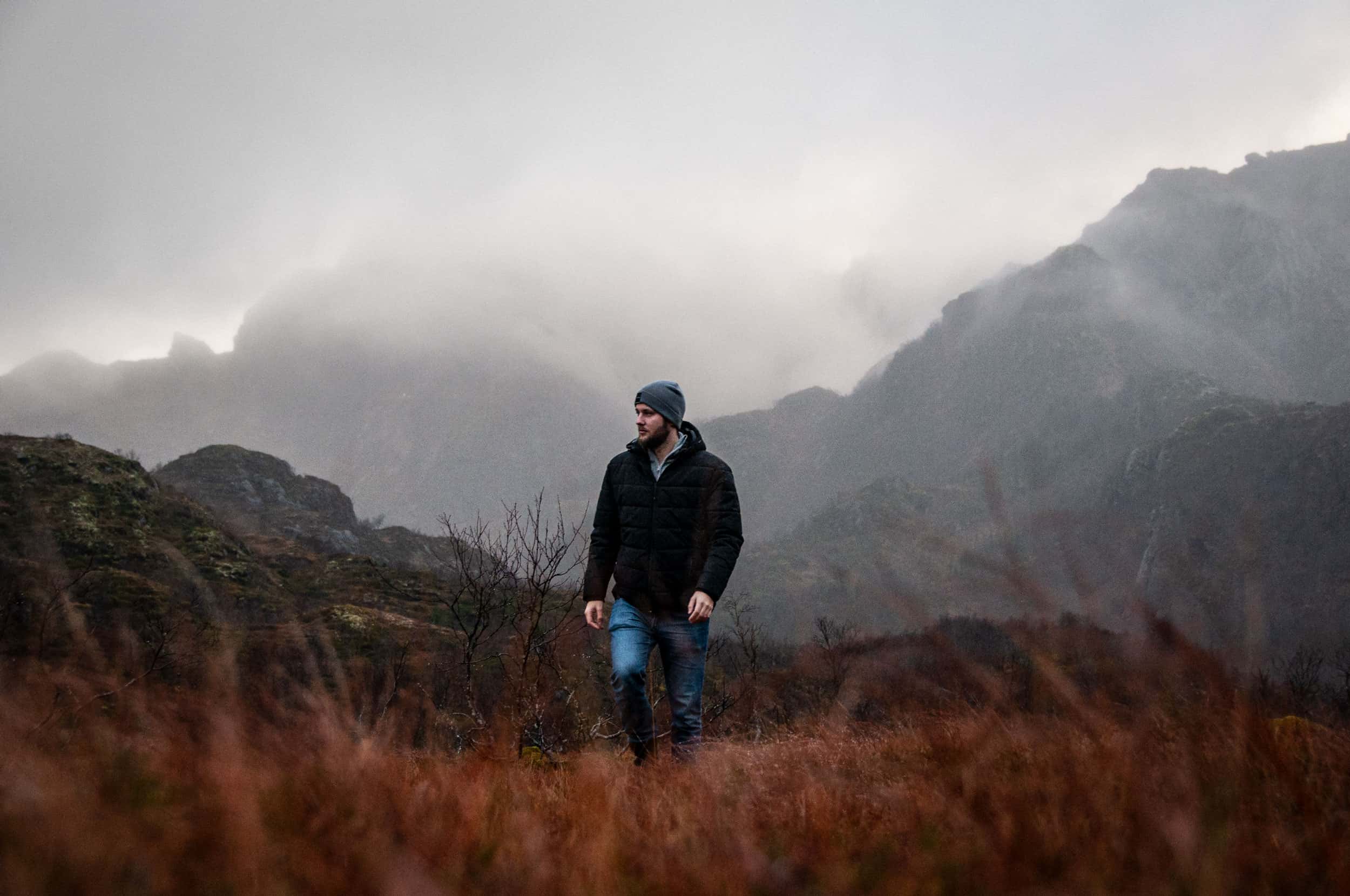 Residing at the crossroads of haunting beauty and relentless entropy, Norwegian-based Myrvrandrer's highly-anticipated full-length album is scheduled to drop on 2nd December, 2022. Titled, 'Salt,' the 9-track onslaught takes listeners through an enigmatic journey marked by crushing guitar riffs, thunderous drums and dense atmospherics that echo his Norwegian roots. The album draws influences from many different corners of the musical universe, such as Neo-Jazz on tracks like "Taiga" and death metal on "Morgendag." Supported by the well-known underground drummer Hymir on the rythmsection and Roman of Bizarrekult appearing on guest vocals – the album is sure to intrigue and challenge the presumptions of what moves in the Norwegian underground.
Sortland, Norway's Myrvandrer create an enigmatic metal sound in which moments of tranquility are shattered by bursts of chaotic energy. By combining crushing guitar riffs with haunting atmospheres, he composes songs that are distinctly Nordic in origin yet universal in their dark appeal. Since emerging with his first releases in 2020, Myrvandrer have shown a myriad of diverse influences, drawing from shoegaze, post-rock, and black metal to make his instantly identifiable sound. Myrvandrer's sound is as bleak as it is hopeful, full of revelations and unexpected beauty.

Band Line-Up:
Magnus Frodahl Sand – Everything, except the saxophone.
Read our review here.