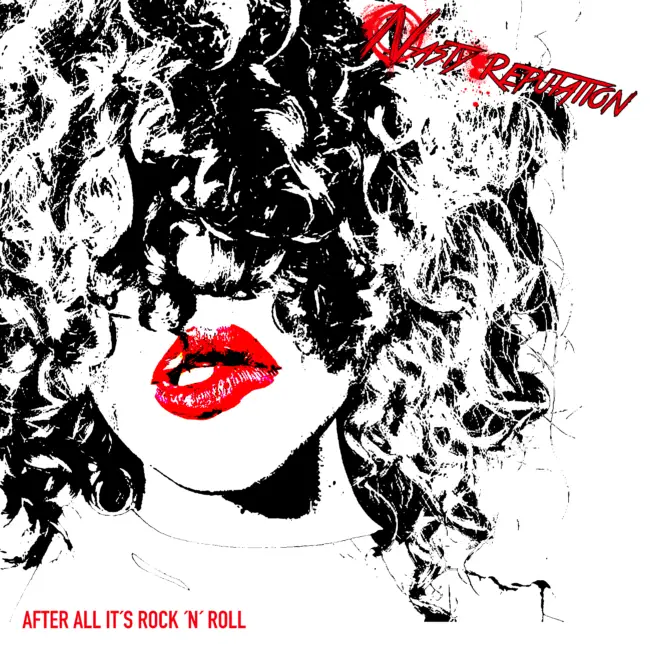 The more self-tittled Rock bands try to get more modern the more they get near Metal music. Funny to say that. Even funnier to check that out while listening an album as "After All It's Only Rock'n'roll" which has many Hair Metal traits but it's still in the battlefields of Rock. Even more the album tittle being a direct mention to the classic Rolling Stones' all time classic – redundant, huh. But it's willingly. As the tittle says, "After All It's Only Rock'n'roll" is an ode to Rock music. Nasty Reputation's music has a lot to do with the Rolling Stones. To some extent it sounds to what some Rock bands did in the 1980s as Blondie and Television. A bit heavier though with lots of distortion and adrenaline and gasoline and fire and smoke and whiskey. Very near Southern Rock bands as well. An ode to the good old dirty and ugly spirit of Rock music. I admit that I was trying to avoid the album, but I had to accpet its raw and angry spirit.
If my dear fan starts the album by its sixth track "Wild At Heart" the impression that it gets is that the music comes from an enraged Hair Metal band with some Punk Rock influences. To some extent, Guns N' Roses do come to mind.  It's impossible not to. Guns N' Roses are a band that left a permanent mark. The track is wild and full of wraith, just the way Rock music has to be. To be kind doesn't mean a thing to real Rock. The things slow down a little with "These Times" but TommyGun's vocals don't let the song get so light even though maybe that was the intent. There's some Winger air in the song with a sore voice and no keyboards. The mood of this song is really something I like. I kept thinking examples of other songs with this pace and mood but I wasn't able to remember.  That's life. Sorry for that. The kind of ballad that went wrong in the good way. However, the heavy DNA is just something impossible to avoid and following track "Freeride" comes with everything the band's got. Grand finale "Hell Outta You" follows the same vibe of the album.
Classic Rock fans will love this "After All It's Only Rock'n'roll" for sure. No keyboards, no emotional vocals, no wimps, nothing. Just the good old spirit of Rock. Which is still alive. I guess. Hair Metal fans won't be disappointed either.
Nasty Reputation "After All It's Only Rock'n'roll" was released on June 06th via Naked Hollywood Records.
Track Listing:
Slut Machine
Line of Fire
Riot in Hell
Suicide
After All It's Rock'n'Roll
Wild at Heart
Hit on You
These Times
Freeride
Hell Outta You
Watch "These Times" official video here: