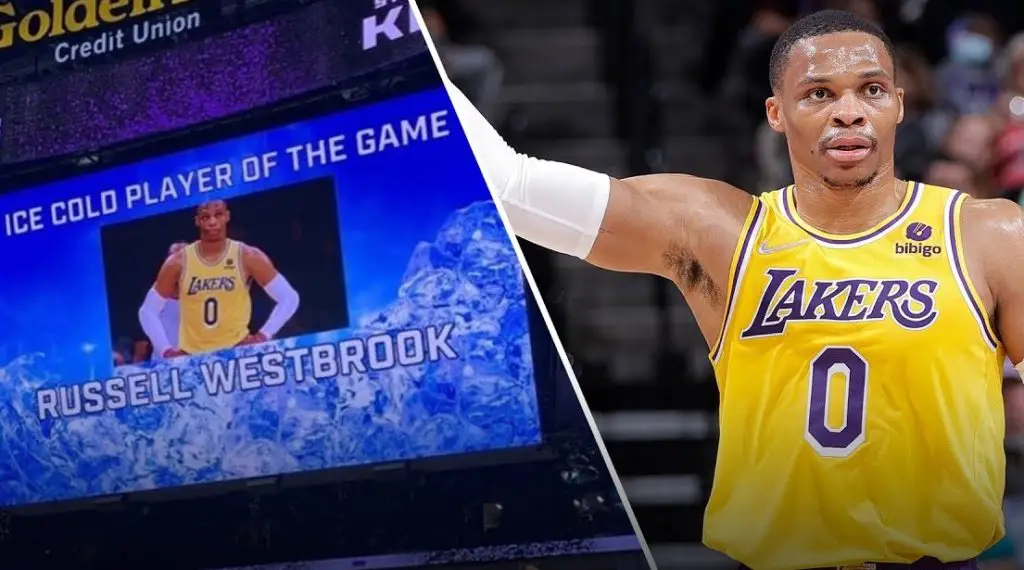 NBA star Russell Westbrook was trolled with a FOREIGNER song throughout his recent disastrous game.
The Los Angeles Lakers player shot a dismal two for 14 against the Sacramento Kings on Friday, leading the Kings to name him "Ice cold player of the game" on the big screens.
On top of that, the arena DJ played a clip of FOREIGNER's "Cold as Ice" each time Westbrook missed the basket.
When asked about the stunt afterwards, Westbrook said: "That's funny. I hope they played that the last 14 years too. It's funny, them playing that. That's cute."
"Cold as Ice" is taken from FOREIGNER's self-titled debut album. It became one of the best known songs of the band in the US, peaking at #6 on the Billboard Hot 100. It was initially the B-side of some versions of the "Feels Like the First Time" 45 rpm single.