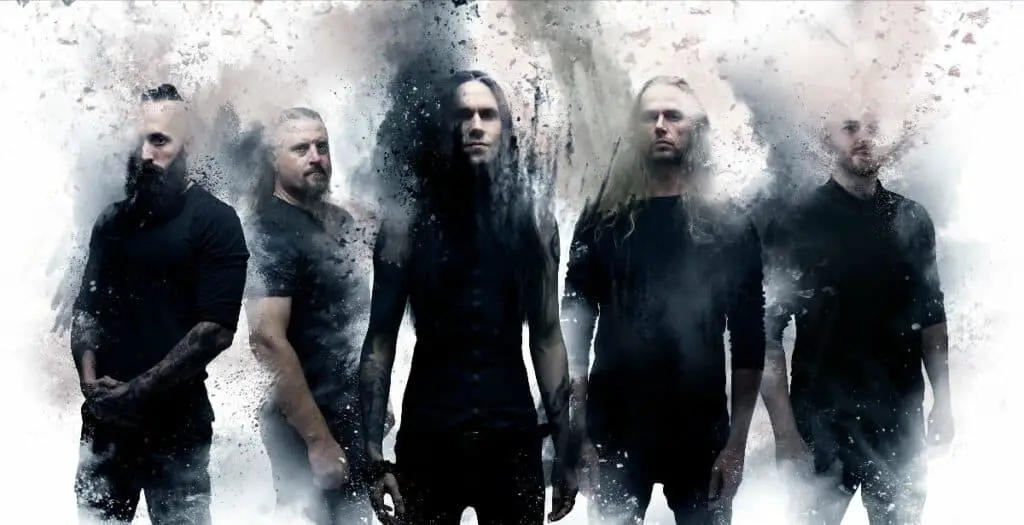 Progressive metal outfit NE OBLIVISCARIS is now premiering the new song, "Misericorde I – As The Flesh Falls" in anticipation of the release of the band's new album, Exul, which is due this Friday, March 24!
The band comments: "We present to you Part 1 of 2 of our 16 minute+ epic 'Misericorde,' a song that delves into the subject of dealing with terminal illness. It's about your body betraying you, the inner battle both physical and mental (and the range of emotions that come with it), which eventually becomes apparent to others as your health deteriorates letting your armour fall away."
Exul track listing:
1. Equus (12:13)
2. Misericorde I – As the Flesh Falls (7:33)
3. Misericorde II – Anatomy of Quiescence (9:22)
4. Suspyre (10:09)
5. Graal (8:53)
6. Anhedonia (3:43)
NE OBLIVISCARIS have previously announced  a new European tour, together with PERSEFONE! The trek will kick off their 'Exul' EU/UK tour at the Tavastia venue in Helsinki (FI) on May 5 and sees the band traveling throughout 15 countries in the weeks to follow! A full list of confirmed dates and support acts can be found below.