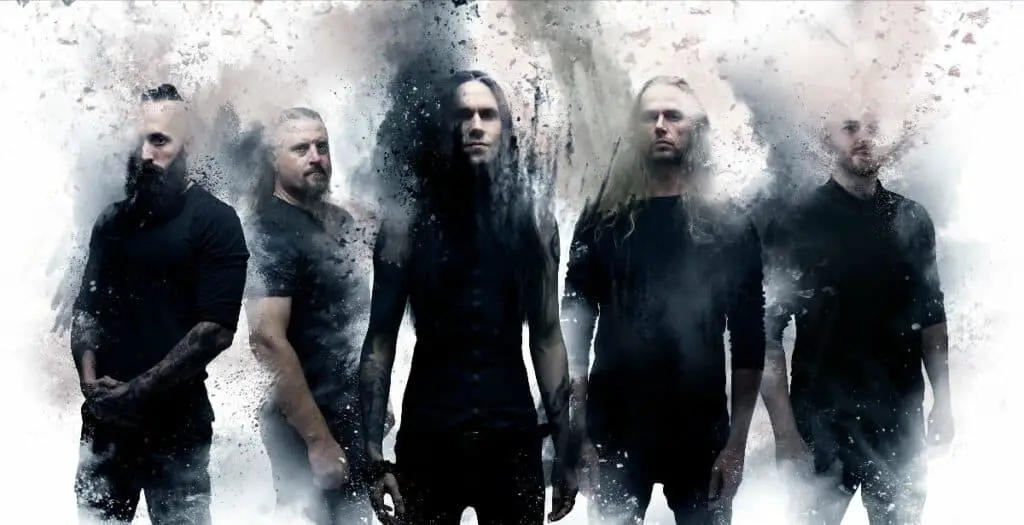 Progressive metal outfit NE OBLIVISCARIS will be releasing their long-awaited new full-length Exul on March 24, 2023! The band is now sharing the haunting new single "Equus" along with a music video! The video was directed and produced by NE OBLIVISCARIS vocalist Xenoyr and can be seen below.
Regarding the video's powerful yet sombre message, the band explains: "'Equus' is dedicated to the lives lost during the lethal bush fires that scarred Australia in 2019-2020. Alongside the people who died or were affected, many millions, if not billions, of animals were killed or displaced from their natural habitats, the enormity of this is something that will never be forgotten, and should not be ignored. It is also a warning that the world we live in is changing from the damage we as a species have contributed to. Within this video, the dancer represents a scorched Mother Earth, from horror to humanity, ever in tune with the heart and flow of the song (and world), and ultimately aware of the inevitable and ever growing destructive cycle we are in." 
Exul track listing:
1. Equus (12:13)
2. Misericorde I – As the Flesh Falls (7:33)
3. Misericorde II – Anatomy of Quiescence (9:22)
4. Suspyre (10:09)
5. Graal (8:53)
6. Anhedonia (3:43)
NE OBLIVISCARIS have previously announced  a new European tour, together with PERSEFONE! The trek will kick off their 'Exul' EU/UK tour at the Tavastia venue in Helsinki (FI) on May 5 and sees the band traveling throughout 15 countries in the weeks to follow! A full list of confirmed dates and support acts can be found below.