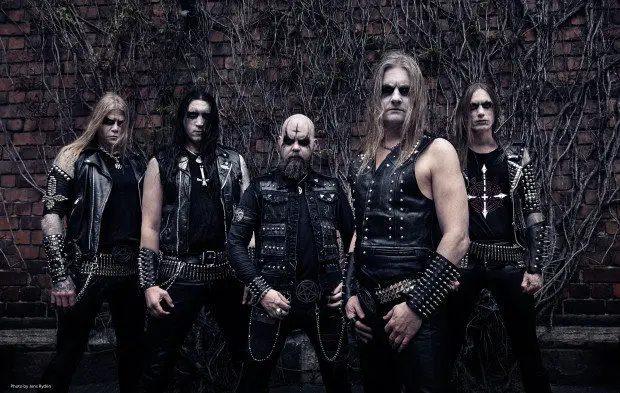 Today, Swedish black/death metal pioneers NECROPHOBIC, announce that their highly acclaimed album Hrimthursum, which was originally released in 2006, is digitally available again on all streaming and download platforms as of now. A Ltd. CD Jewelcase in slipcase and a Gatefold LP version with double-sided poster will be released through Century Media Records on February 11th, 2022.
Here are the vinyl variants available for Hrimthursum:
Gatefold Black LP & Poster – Unlimited
Gatefold White LP & Poster – 1000x copies via CM Webshop / CM Distro Europe & all USA outlets
Gatefold Blue LP & Poster – 300x copies via CM Webshop Europe
Gatefold Silver LP & Poster – 300x via EMP & Nuclear Blast
You can pre-order it here.
This new edition of Hrimthursum marks the start of a series of long overdue digital and physical re-releases of the band's entire back-catalogue. Each of the nine releases will be available as Digital Album, of course on vinyl and as CD Jewelcase in slipcase, so watch out for more to come soon!
The band states: "We are pleased to announce the beginning of a comprehensive re-release campaign for the entire NECROPHOBIC catalogue via our label Century Media Records. We will be re-issuing the best possible editions of all our previous releases throughout the next year, starting with the long awaited Hrimthursum and then Death to All. All re-issues will come true to the original versions but optimized for the LP/CD/Digital formats and are fully endorsed by the band (unlike some of the previous versions…) as well as assembled by us. We can't wait to get these records available again. Thank you for the support!"