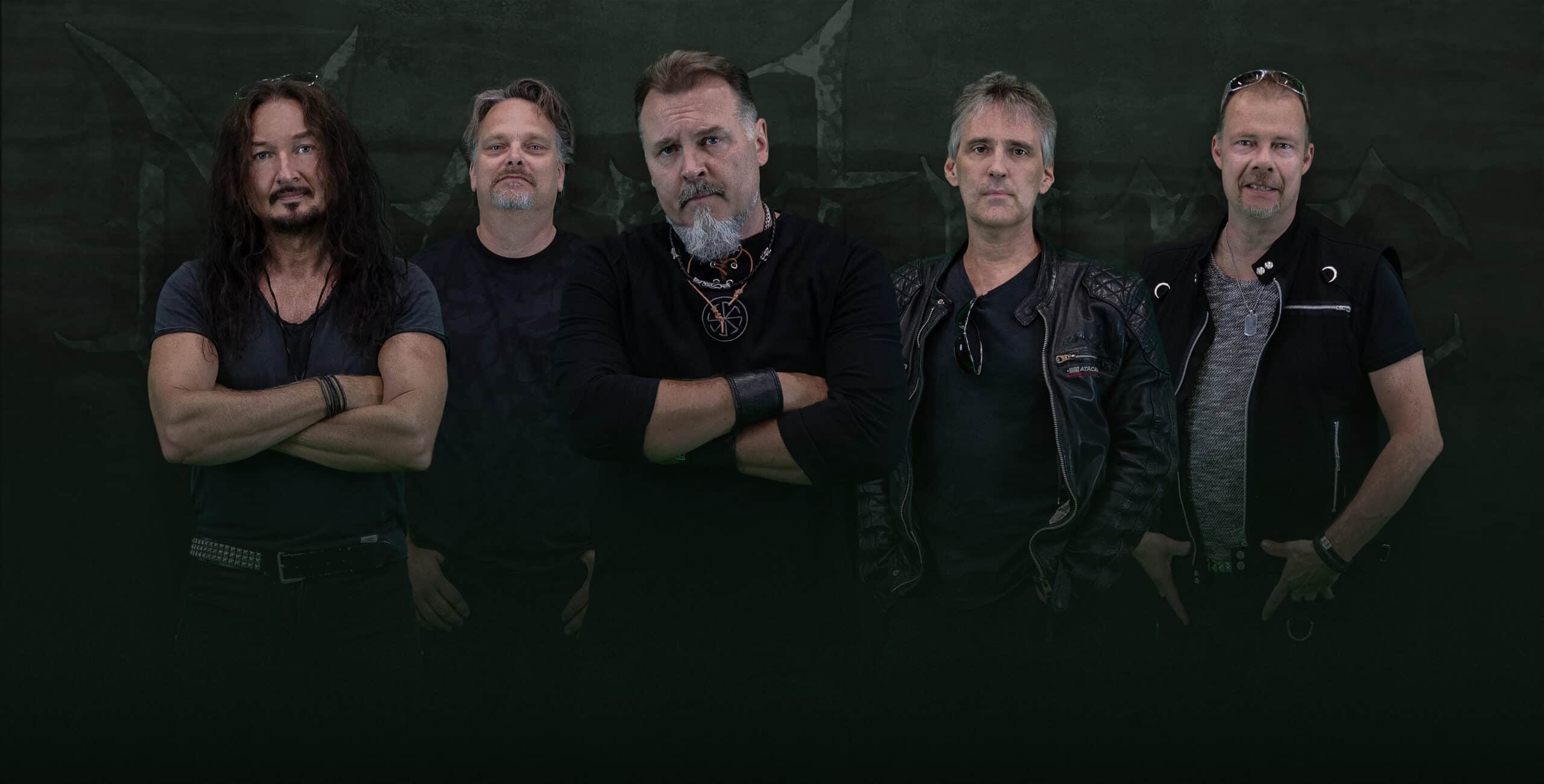 The band sees themselves as one of the earlier pioneers during the FVASHMera. Ray Alex, Tommy Mikk, Johnny Östergren and Row Alex founded Neptune already in the late 1970s or if it was early eighties. Even though the band had a solid foundation, the band underwent a few member changes where names such Jan Granvik, Jonas Edler and Anders Lindqvist appeared.
After several demos that unfortunately never saw the light of the day, the band decided to make a slightly more professional recording. With that recording, one had intended to raise record labels and pump them on a pleasing record deal. The recording took place in the prestigious Soundtrade studio with Alar Surna (Roxette) behind the mixing desk. Several meetings were held and one of the record companies thought it was so interesting that they paid for the entire recording.
For several reasons, it all went down the drain and the recording were put on the shelf for good… they thought. The band once again underwent some member changes and recorded a few more demos. After a while, the band split up 87/88 and the singer Ray Alex was sought out by the former member Jan Granvik and the seed of Glory was born.
In late 2017 the band was contacted by a record label from Greece (Cult Metal Classics) where they asked if the guys were interested to release an album with some of their old recordings from the eighties. Said and done, a few months later, the album was out, and the band decided to restart the engine only thirty years after they decided to call it a day. The band was contacted by various bookers from day one without the band having even put together a set list yet.
Everything went very fast in the beginning, maybe a little too fast, which meant that Johnny and Tommy felt that it was too much for them and chose to step down. Not long after that came the next tragedy, their vocalist Ray Alex passes away of a stroke. The band had a discussion on how to move forward and the choice falls on Roland taking over his late brother's role as the band's vocalist. Not long after that, the band gets their current set-up, and they started the recording of the follow-up album to 'Land of Northern' – 'Northern Steel.' In addition to these two full-lengths albums, the band has also released two EPs and a 3-piece cassette compilation box and are right now in the studio to record their third full-length album.
Band Line-Up:
Row Alex – vocal
Anders Olsson – guitar
Jonas Wikström – drums
Tosh A-son – bass/backing vocal
Johan Rosth – keyboard
CD Track Listing:
1. Enemies
2. Ready To Fight
3. Protector
4. Hard To Be Right
Discography:
Land of Northern – 2018
The Last Flight Of The Rafven – 2018
Northern Steel – 2020
Legends From The North – 2022
The Rebirth – 2022
Read our review here.