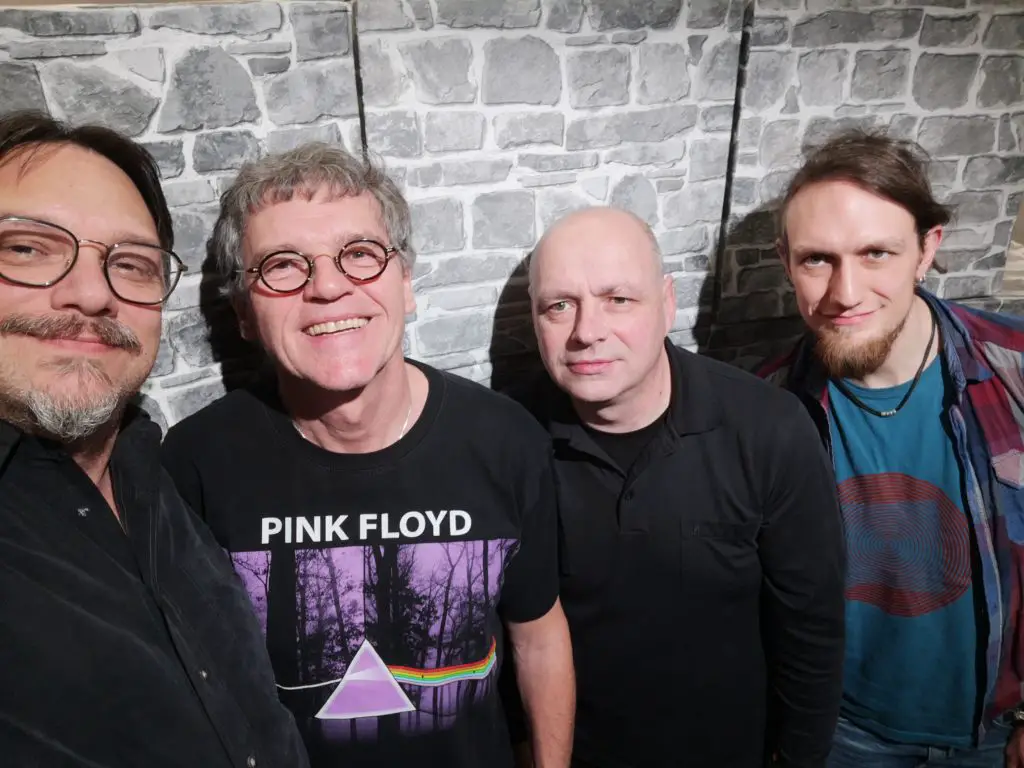 Rising from the ashes of the international renowned German Neoprog Band Ulysses, Neronia were founded in the initial line-up in 2002 and released their first studio album "Nerotica" in 2004.
After a phase of reformation and reorientation, the new line-up started to work in 2006, going beyond what Neronia had done before. In 2008 "Blue Circles" was released and recognized by the international Rock Community and was nominated in two categories for the Italian Progressive Rock Awards 2009.
The production process of the third album "Limnotapes" began shortly after the release of "Blue circles." "Limnotapes" was released in 2014 and became a highlight in the band's history so far. It was chosen as the NewEars album of the month in July 2014, followed by many positive reviews in various famous magazines like Classic Rock Society, Eclipsed, Power Play and Fireworks Magazine.
During the final writing and recording sessions of "Limnotapes," it became obvious that Mike Stone, friend, keyboardist extraordinaire and band member from the earliest days of Neronia would have to leave the band due to professional reasons. The remaining members decided not to fill the resulting gap but to take the chance to head in a more rock – or even metal-oriented – direction that had evolved during the writing process of the last Limnotapes songs. In the following months, the band locked themselves away to find new arrangements to be able to perform the existing song material live. They played some test gigs in 2015 which proved their ability to perform as a quartet. At the same time, the songwriting for the next album moved on quickly and progressed so fast that, only one year after releasing "Limnotapes," the band proudly presented their fourth album called "Nero" in 2015. The music video "Raindrops" was nominated as finalist of the Berlin Music Video Awards 2016.
In 2017, Neronia released their 5th album "Pure" which is the Band's first unplugged album. Selected songs from the last four albums are included as well as the new song "What else?," which gives a musical preview to the already announced concept album. Minimalistic instrumentation combined with polyphonic vocals led to a new perspective and musical depth of Neronia songs as well as the instrumental abilities of its members.
After the recordings, drummer, long time member and still good friend Dirk Hartel, decided to leave the band to spend more time on various projects.
A new drummer was found quickly in Thomas Dumke, good friend over the years and live sound engineer of Neronia.
In 2020, Neronia did a YouTube live stream in collaboration with an University of applied Sciences and presented an excerpt of "Second World."
Neronia are:
Falk Ullmann – vocals
Rüdiger Zaczyk – guitars, vocals
Lutz Beberweil – bass guitar, vocals
Thomas Dumke – drums
Read our review here.