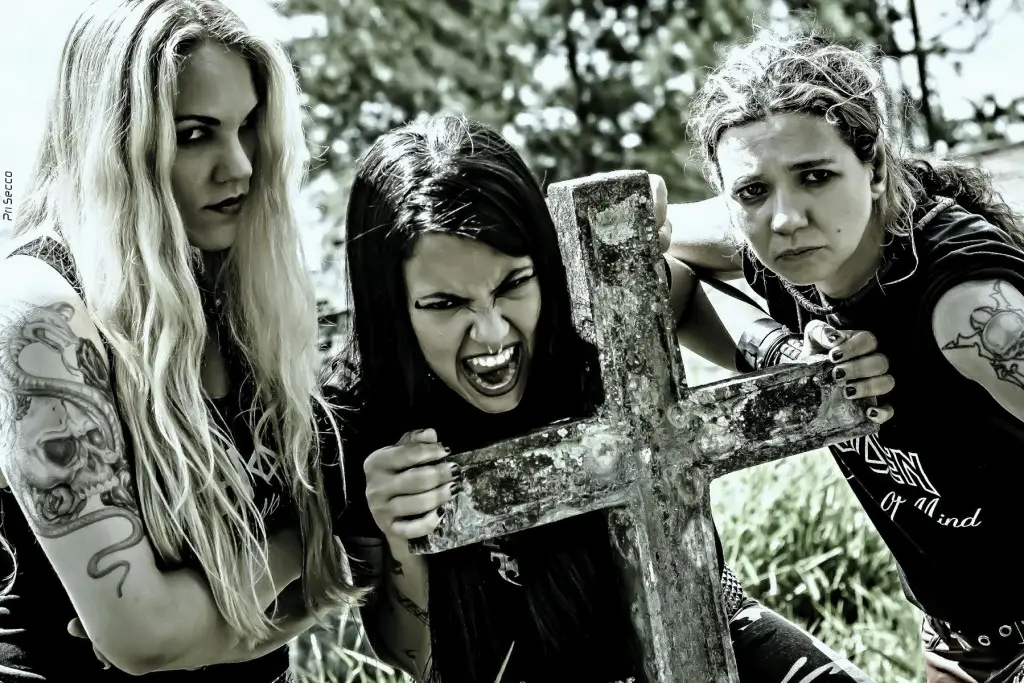 NERVOSA announce with great satisfaction the plans for recording their second studio album! The band will travel in January 2016 to the United States, where the entire process will take place.
The first stage will happen at the renowned studio The Foundation, Ashland, Oregon, owned by Sylvia Massy (who has worked with bands like EXODUS, RED HOT CHILLI PEPPERS, SYSTEM OF A DOWN, TOOL, among others) as well at Norcal Studios with producer Brendan Duffey,
Fernanda Lira on the upcoming recording: "This is a big step, and a dream come true for the band to record this album in the US! We are happy to work with Brendan, who is a producer we appreciate a lot, and even more fulfilled to record the drums in the studio of this major producer Sylvia Massy is!"
More details about the new album & US Tour will be announced soon.