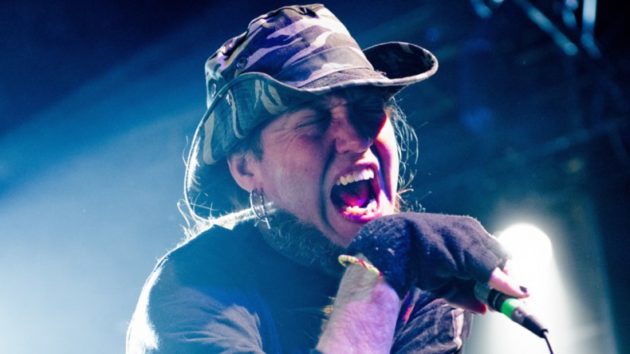 Former NEVERMORE and SANCTUARY bassist Jim Sheppard auctioning off some stuff of his and also of late Warrel Dane from the NEVERMORE and SANCTUARY days.
Jim commented:  "After 35 years of blood sweat and music, Warrel and I bonded, became soulmates in a common goal to take our music to the world. After nine months of being lost in a dark forest of grief, I've decided it's time for me to move on, and to shed my skin. I am auctioning my little piece of history to help fund my new recording project DBH, which will be releasing an album dedicated to my friendship with Warrel, and my grief over the better part of this last year.
"I truly believe through our music, Warrel lives on."
Included in the auction are two oil paintings that Jim commissioned, one of Warrel, and one of him.
Enemies of Reality Picture Disc LP (with advanced CD copy).
Godless Endeavor Picture Disc 2LP.
Poster from Warrel's memorial.
Framed original NEVERMORE self titled "magic eye" cover artwork print.
NEVERMORE – The Complete Collection box set.
Warrel's personal tour pass from his last tour before his passing.
Proceeds from this auction will go to helping fund the last needed steps in the recording, mixing, and mastering of the new project.
The winner will also receive "Executive Producer" credits in the liner notes when it is released.
More information can be find on the auction page here.