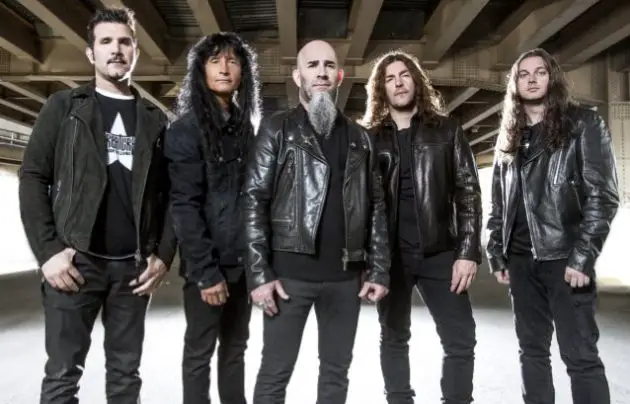 In a recent interview with Kyle Meredith, ANTHRAX guitarist Scott Ian discussed band's plans for the coming months.
"We didn't get to tour, so we're doing the 40th-anniversary tour in our 41st year. Obviously, we couldn't go out last year and do it when we wanted to, so we've got this summer run coming up with BLACK LABEL [SOCIETY] and HATEBREED. And we're calling that part of our 40th anniversary. We've got 40th-anniversary dates in Europe after that, in the fall. And who knows?
"I like to think this U.S. run with BLACK LABEL is gonna do pretty well, and maybe we get to do a second run of those dates at some point early next year. And then I'm sure next year at some point there should be a [new ANTHRAX] record, depending on when we get in the studio.
"So, yeah, it's all starting to ramp up again," Ian continued. "Fingers crossed it all doesn't get thrown in the garbage. But I'm being very optimistic that things are moving forward and everyone can go back to work — meaning we get to go play shows again. And I'm very excited about that."
Tickets for ANTHRAX's upcoming shows can be found here.
ANTHRAX's latest studio album For All Kings was released in February 2016. It is the band's first studio album to feature Jon Donais on lead guitar, replacing Rob Caggiano.