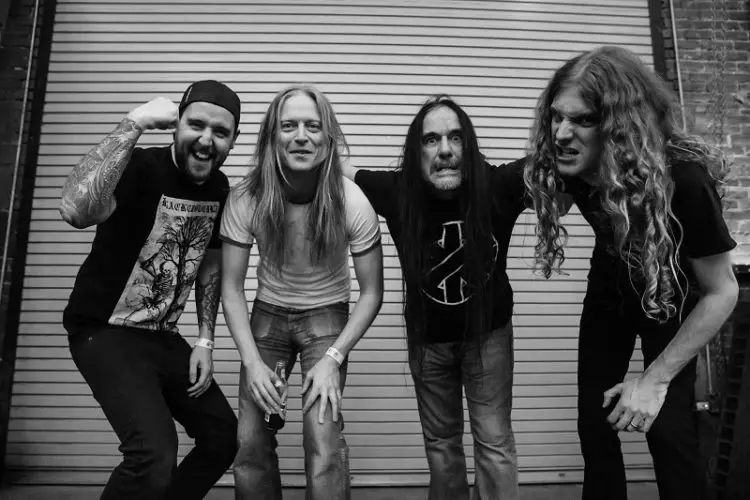 CARCASS has announced that their will release its new album on August 7th. No further details have been revealed yet.
The band has released a new single called "Under The Scalpel Blade" in December! The track is the band's first new song in 6 years and was originally released as part of Decibel's "Flexi Series" accompanied with the magazine's January issue. "Under The Scalpel Blade" was recorded during sessions for their upcoming 7th studio album.
Whether it was inventing gore-grind (i.e. Reek of Putrefaction, Symphonies of Sickness) or creating the template for melodic death metal (i.e. Heartwork), CARCASS has always made records by which bars were set and rules were broken. Upon the band's dismantling in 1996, fans mourned the loss of the seminal act and longed that the group would return again one day. In 2007, the metal world got its wish as CARCASS reformed to play several sold-out reunion shows around the globe.
Once again re-motivated to administer a shot of cynicism and infectious riffs into the arm of a sickly metal scene, founding members Bill Steer and Jeff Walker recorded the next chapter of their influential career, 2013's Surgical Steel. Following the critically acclaimed release, the band toured the world extensively, including recent performances with SLAYER on their final world tour.
Now the band that broke barriers 25 years ago has returned to the studio to tear them all down again with their 7th record, which is undoubtedly one of this year's most anticipated heavy metal albums.