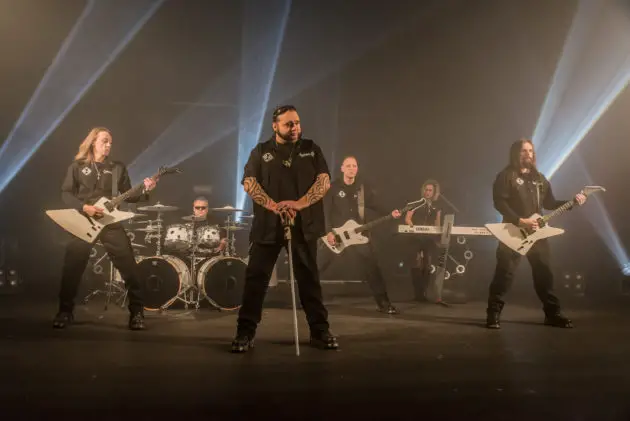 For over 25 years now, Germany's leading gothic metal act CREMATORY have enthralled their countless fans at home and abroad. Since the band was founded in 1991, they have released twelve studio albums, in addition to a number of live recordings, singles, EPs and compilations. The music is based on brute guitar riffs and hard-as-nails drum grooves, replete with sinister keyboard hooks and that mix of growls and clear vocals – some in English, some in German – that is so typical for this band.
CREMATORY are releasing a new CD+DVD "Live Insurrection." It´s the whole show at the prestigious german Bang Your Head Festival, including four videoclips on the DVD from their latest album "Monument!"
Read our review here.
Line-Up:
Felix Stass – vocals
Rolf Munkes – guitar
Tosse Basler – guitar
Jason Mathias – bass
Markus Jüllich – drums
Katrin Jüllich – keyboards
Crematory back-catalogue @ SPV:
2013 Inception (10 CD Box)
2013 Shadowmaker (Single)
2014 Antiserum
2015 Live At Wacken 2014 (DVD)
2016 Monument
2017 Live Insurrection
Crematory live 2017:
07/01 D-Mülheim – Castle Rock Festival
07/07 D-Erfurt – From Hell
07/08 D-Berlin – Biesdorfer Parkbühne
07/15 CZ-Vizovice – Masters of Rock Festival
09/09 D-Deutzen – NCN Festival