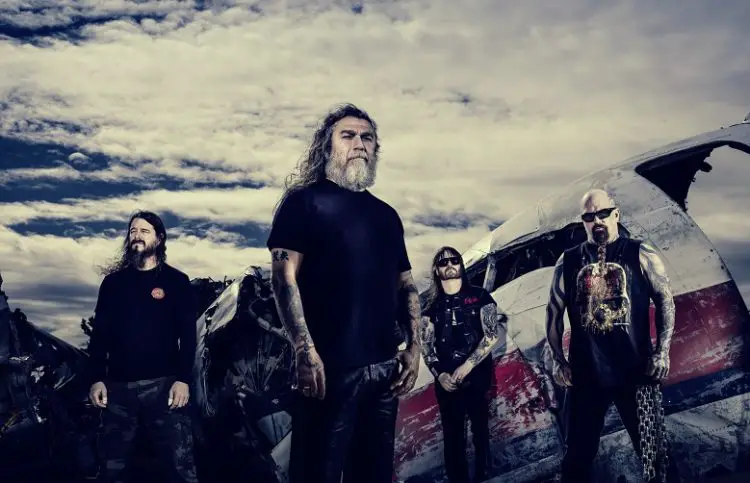 Following up on recent news that SLAYER were promising one last North American tour, a newly leaked date has them performing at the MGM Grand Garden Arena in Las Vegas on November 27th.
Additional details, including all the dates and venues, are expected to be revealed sometime this month. The tour is also expected to include what will be SLAYER's last-ever performance in their hometown of Los Angeles — The Forum in Inglewood, which is rumored to be taking place on New Year's Eve, preceded by an appearance at The Fox Theater in Oakland.
The rumored tour is said to be including support from ANTHRAX, TESTAMENT and possibly PRIMUS and MINISTRY. The former of the two — ANTHRAX and TESTAMENT — are also on the bill for this year's Riot Fest in September, which is said to be SLAYER's final show in the Chicago and Milwaukee areas.
PRIMUS frontman Les Claypool broke the news of a potential tour with SLAYER during an appearance this past March on "Bill Burr's Thursday Afternoon Monday Morning Podcast". He was quoted as saying:
There's another thing too that's kind of a secret, but maybe I can tell you now… So it looks like we're confirmed — we're gonna play the last, the very last run supporting SLAYER's very last tour; PRIMUS is… It's starting at Madison Square Garden [in New York City] and ending at The Forum [in Los Angeles]. That's the rumor.
Metal Addicts will keep you posted when details on SLAYER's last-ever North American tour surface.