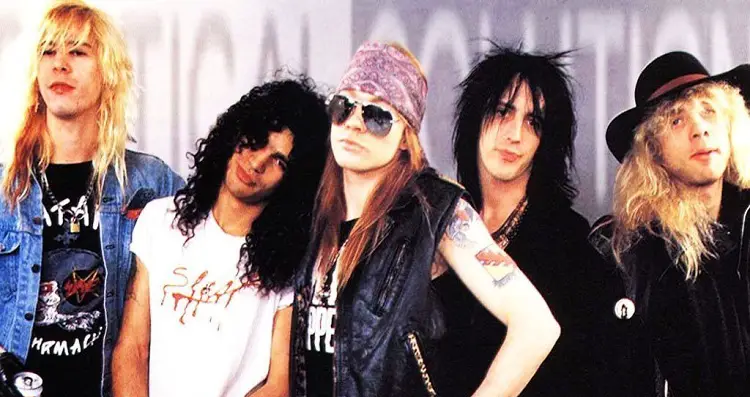 GUNS N' ROSES have changed the new band logo and replaced it with the classic Appetite For Destruction-era logo. on their official website, just fueling speculation of the classic lineup reunion.
Rumors of classic GUNS N' ROSES reunion has been going around since Slash revealed that he and Axl Roseare friends again after 19 years. Also, Australian promoter AJ Maddah recently shot down reports that a reunited GUNS N' ROSES lineup was in talks to headline Soundwave festival next year.
According to the Portuguese magazine, Blitz, a reunited GUNS N' ROSES have offered to headline shows in that country in the first half of 2016. The British newspaper The Independent represent that this tour will be able to generate revenues of 77 million euros (approx. $87.5 million).