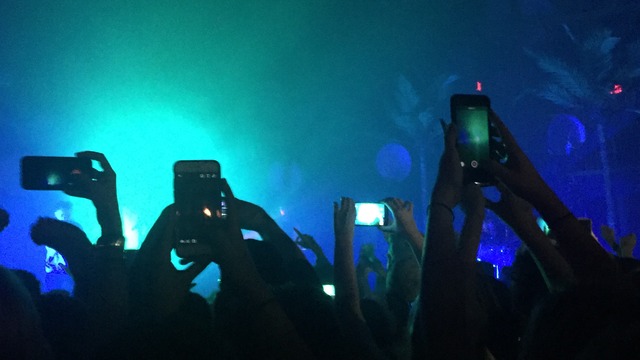 Apple was just granted a patent for new iPhone feature that could deny your ability to take photos or record a video during concerts.
Apple would provide artists or venues with a device that sends an infrared signal from the stage into the crowd, and when you iPhone detects the signal, it can deny you from taking photos or the venue would have the ability to apply a watermark to your images.
"For example, an infrared emitter can be located in areas where picture or video capture is prohibited, and the emitter can generate infrared signals with encoded data that includes commands to disable the recording functions of devices. An electronic device can then receive the infrared signals, decode the data and temporarily disable the device's recording function based on the command."
You can read entire report on patent at this location.