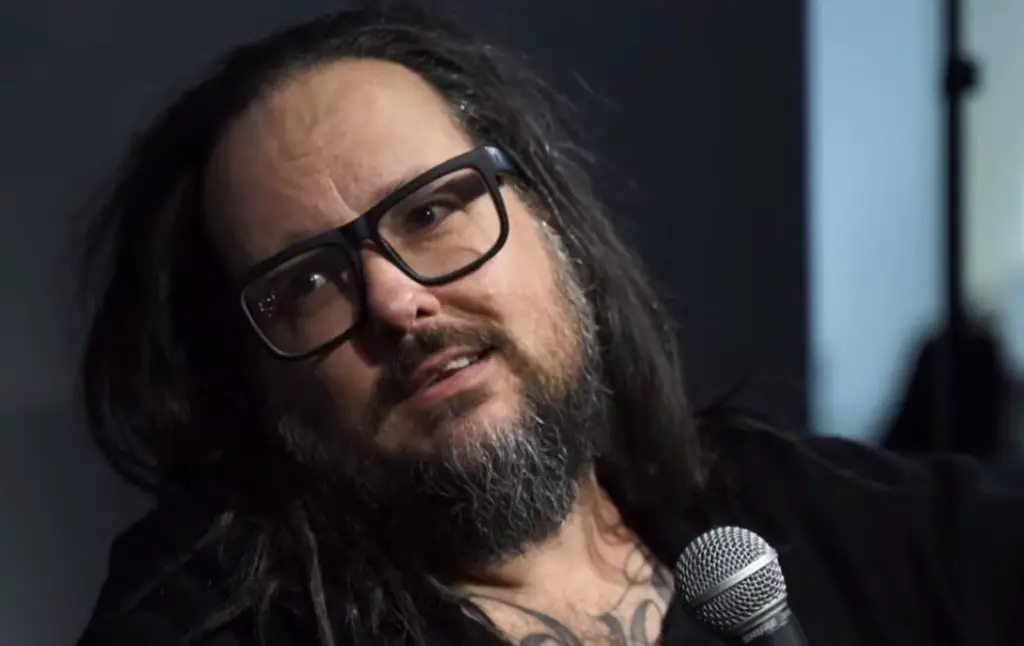 KORN frontman Jonathan Davis spoke to Kerrang! magazine about the band's new album, The Nothing, which will be released on September 13 via Roadrunner/Elektra.
Davis said: "It's a record I'm really, really, really proud of. I worked really hard on it. The rest of the members worked hard and really did a great job. It's a very dark record."
He continued: "It's basically me dealing with all the stuff that happened to me last year. Very emotional for me, but it is what it is. I can't wait for people to hear it. I really spent a long time on doing what I wanted to do this time.
"No producers came in. And people trying to get me to do one thing this way or the other way — everybody was overthinking a lot of things — but I finally was fed up with it and kicked everyone out and said, 'It'll be done when it's done.' And I locked myself up in my studio and spent a long time reflecting and just healing and making my art. And a couple of months later, I came out and it's done and I just can't wait for you to hear it. I can't explain much."
He added: "The whole record is — I wouldn't say a concept record, but it's about basically the same thing. All the different songs are about this dark energy that's followed me around. And with all the things that were going on last year, me embracing it, running from it, just trying to navigate myself through all the chaos that I was having at that time."
Asked what creating The Nothing was like in terms of the healing process for him and everything he was going through, Jonathan said: "It sucked. I'm not gonna say it didn't. It was just really hard. But that's how I've always dealt with all my problems — just throwing my heart and soul into my art. And I went through it, and it was very hard — there were some emotional times — but it was nice just being alone by myself with my engineer.
"That was it; it was just the two of us in the studio. On the last couple of records, I had my kids there, and I was just all over the place. This time, I could really concentrate and do what I had to do and get out what I needed to get out."
The follow-up to 2016's The Serenity Of Suffering was once again produced by Nick Raskulinecz.
The Nothing track listing:
01. The End Begins 
02. Cold 
03. You'll Never Find Me 
04. The Darkness is Revealing 
05. Idiosyncrasy 
06. The Seduction Of Indulgence 
07. Finally Free 
08. Can You Hear Me 
09. The Ringmaster 
10. Gravity Of Discomfort 
11. [email protected] 
12. This Loss 
13. Surrender To Failure
You can listen to the first single "You'll Never Find Me" below.