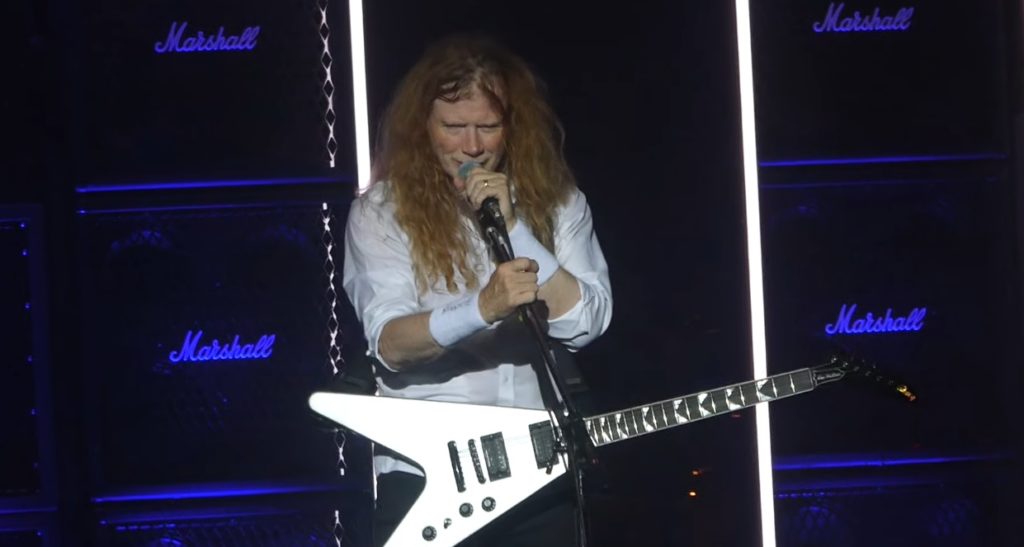 In a new interview with Forges, MEGADETH mainman Dave Mustaine touched upon a possible release date for the band's new record, The Sick, The Dying And The Dead, while promoting the next U.S. leg of MEGADETH's "The Metal Tour Of The Year" with LAMB OF GOD, which will kick off on April 9 in Las Vegas, Nevada and run through May 15 in Allentown, Pennsylvania.
When asked if fans can expect this second leg of the tour to be the first tour in support of the new MEGADETH LP, Dave responded: "No. This is wrapping up the remainder of last year, but I know that our actual official record release date had gotten moved back again with all of the distribution stuff, and all of these issues with getting product from one place to the next with record plants making vinyl.
"We're not reliant on vinyl so much but just the whole process has been delayed, so it's just gotten moved back again. We're going to be doing, I believe at the time I'm not sure, but I believe at the time when the record comes out this summer we'll be on a tour that we're going to be announcing, but I can't really get into that right now because I don't know for sure the dates."
According to Mustaine, the music for The Sick, The Dying And The Dead was assembled from riffs and music he has had archived for years, some as far back as his teens. "A lot of the riffs have been saved over time," he revealed. "A brand new song can be made up of something I wrote when I was 15 or 55. If It's a good riff, I'll save it."
Dates and tickets for the next U.S. leg of "The Metal Tour Of The Year" can be found here.