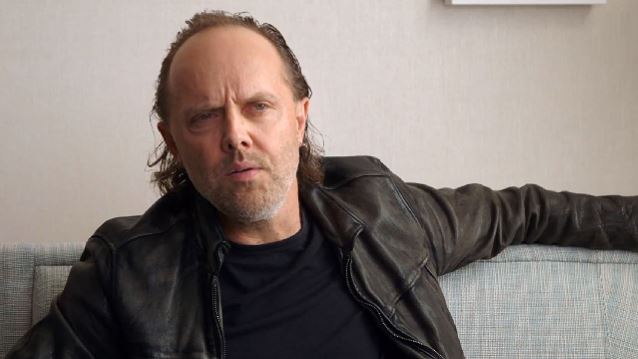 In a new interview with Metal Forces, METALLICA drummer Lars Ulrich spoke about the progress of the recording sessions for the band's new album, saying it "will be done this summer".
He said: "We're now coming towards the end of the musical creative process and we're starting to look ahead and the process of how we're gonna share this record with the universe."
He added: "The month of June is basically when we're gonna sit down and figure what we're gonna do with it all; what we're gonna call it and what's gonna be on it."
The new METALLICA album is being recorded at the band's headquarters in San Rafael, California with producer Greg Fidelman, who engineered and mixed "Death Magnetic".
"Greg Fidelman is 24/7 on this record and has been since last summer," said Ulrich. "He's doing an insanely great job and has been putting his heart and soul in it pretty much every waking moment of his life in helping us engineer and produce this record."
Although Ulrich was hopeful that METALLICA's new album would arrive in 2016, he was careful not to make any promises. "If the record doesn't come out this year, then it won't be because it's not done," he stated. "It will be because there's some sort of cosmic reason that it would be smarter to hold onto it until next year. But the record will be done this summer."
METALLICA's latest album, Death Magnetic,  was released on September 12, 2008 through Warner Bros. Records. It was the band's first album to be produced by Rick Rubin, making this their first album since 1988's …And Justice For All not to be produced by Bob Rock. The album received mostly positive reviews upon release, with critics describing it as a return to the musical style of their early albums. Death Magnetic is the band's first album to feature bassist Robert Trujillo.