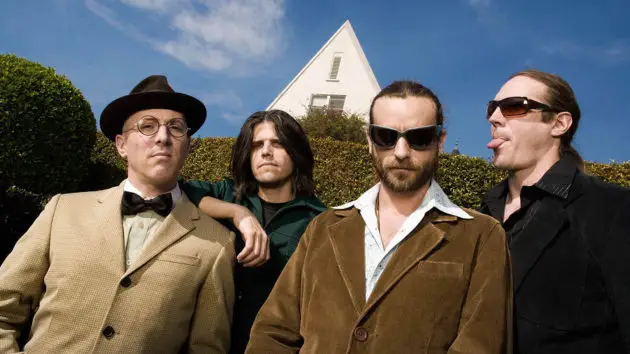 During MetalSucks Podcast, TOOL bassist Justin Chancellor has shared some major update regarding band's much-anticipated new album.
"Last couple of weeks playing on the road, we've really hit a new level I'd say. We're really excited to be around each other and we'll just bang [the new album] out when we get home. We're ready to go with the album."
Reacting to the interviewer's comment that "all the parts are pretty much written out, now you just gotta put them together," Justin said: "Yeah, we're about 90% there, it's been like a crazy science project. We've been really picky about what we want to put on this new album and we really want to put out something completely unique.
"We have endless amounts of material. It's been a little different project from last time. It's been 11 thousand years, yeah. [Laughs]"
TOOL latest album 10,000 Days entered the U.S. Billboard 200 chart at number 1, selling 564,000 copies in its first week. It was Tool's second album to top the Billboard 200 chart upon release. In Australia, 10,000 Days debutedat number 1, selling 39,278 in its first week. In the UK, the album debuted at number 4, the highest chart position the group have managed in that country. It was certified Platinum in the U.S. by the RIAA on June 9, 2006. As of April 2007, 10,000 Days had sold 2.75 million copies worldwide. As of July 7, 2010, the album had sold 1,736,000 copies in the US.