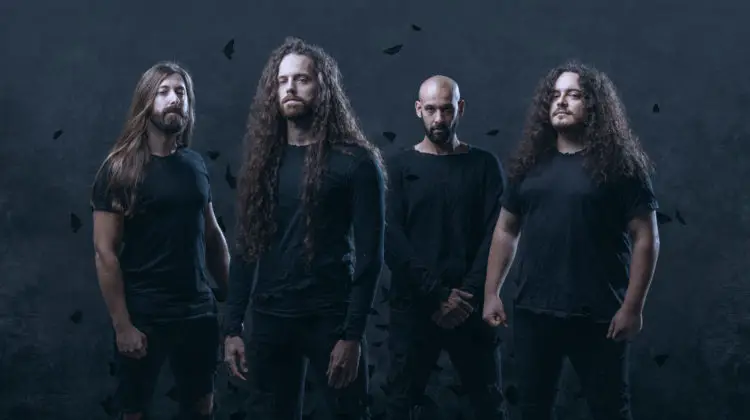 Nightland's 'The Great Nothing' will lead the listener through an outstanding extreme metal experience made of dramatic and epic melodies, blasting riffs and dreamy atmospheres enriched by massive orchestral arrangements.
Growling vocals and powerful choirs magnify the obscure and thrilling lyrical concept behind the album, making this amazing journey across the darkest deepness of the universe even more unique and sensational.
The Italian band built a strong thematic/visual identity around astrology-inspired lyrical content and symbolism that distinguishes both the live performances and music videos, defined as high value cinematic experiences; thus, 'The Great Nothing' is the elegant and sophisticated gateway to a higher level of sonic domination.
Ludovico Cioffi – vocals, guitar, orchestral arrangements
Brendan Paolini – guitar
Filippo Scrima – bass
Filippo Cicoria – drums
Read our review here.